Hawkish tone likely to guard rupee from further slide

Until a fortnight earlier, bankers were expecting the Reserve Bank of India (RBI) to lower the cash reserve ratio (CRR) — the proportion of deposits banks have to park with the central bank in cash — in the first-quarter review of its monetary policy on Tuesday. Such a move might have helped banks reduce their interest rates, seen as essential to boost the economy.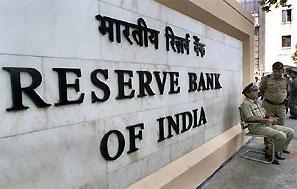 Those expectations, however, seem to have taken a sharp U-turn over the past two weeks, with RBI deciding to make the rupee expensive through liquidity-tightening measures to reduce exchange-rate volatility. The central bank's steps have ensured rates stay high in the short term.

The message from RBI is clear — that it will not hesitate in taking more steps to choke liquidity, if rates soften. As RBI readies to announce its first-quarter policy review against this backdrop, bankers are only hoping it does not go for an increase in CRR. If it does, their profitability might take a significant hit.

RBI is expected to maintain status quo on rates. Its tone and stance might be hawkish in the policy review, perhaps the last by Governor D Subbarao, whose five-year term ends on September 5.

According to treasury executives and economists, RBI might highlight risks from a fragile external sector and dwell upon a high current account deficit and imported inflation due to a weak rupee.

"It will be a tightrope walk for the central bank. Growth was required to be supported, but the recent exchange-rate volatility has compelled it to tighten liquidity. Holding on to the liquidity control is essential at this point to keep the exchange rate under control. So, there is very little scope for RBI to take an action (for supporting growth)," said Punjab National Bank chairman & managing director K R Kamath.

After cutting the key policy rate thrice in 2013, RBI had decided to hold rates in its previous policy review in June. That was because the currency had come under pressure, with foreign investors starting to pull out from emerging markets on concerns over tapering of the US Fed's asset-purchase programme.

Andhra Bank chairman & managing director B A Prabhakar said the comfort level on the rupee front would be a key factor. All steps would be dovetailed to keep rupee stable. While RBI might not touch the repo rate, some more steps could be taken to tighten liquidity.

The rupee has depreciated sharply against the dollar since May.

RBI's recent measures to clamp down speculation have helped the rupee, which had briefly slipped under 61 a dollar, strengthen a bit. It closed at 59.04 on Friday.

Some bankers said RBI might not increase CRR, as its purpose in tightening liquidity — to drive out speculation in the currency — had been met to an extent.

Rating agency Icra said it expected RBI to keep CRR and the repo rate unchanged, to guard against further slide in the rupee's value.

Though RBI has said its recent liquidity-tightening measures are temporary, it has not indicated when it will reverse these steps. Bankers will also look for some indication on withdrawal of the measures. They indicated their profitability might be significantly impacted if the liquidity-control measures went on for more than four to six weeks.