The total number of unique investors directly investing in the stock market has surged to 80 million for the first time, with the latest 10 million additions taking place in just eight months, according to data shared by the National Stock Exchange (NSE), the country's largest bourse.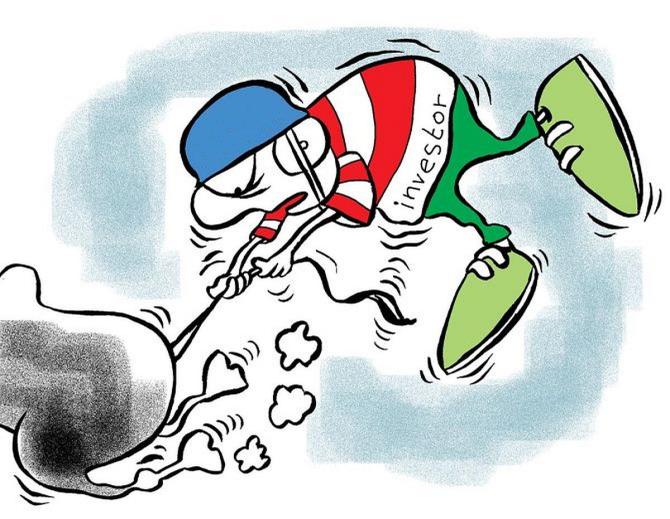 "The 80 million unique PAN (permanent account number) investors correspond approximately to around 50 million unique households in India amounting to around 17 per cent households directly investing in the Indian stock market via NSE's extensive nationwide network of trading members," said the exchange.
In 2021, the number of domestic households were pegged at 300 million.
As of August, there were a total of 127 million demat accounts with the country' two depositories NSDL and CDSL, an increase of 26 per cent year-on-year.
As investors can have multiple demat accounts, the number of demat accounts tends to be higher.
"Technology has brought in ease of investor onboarding, made available self-paced learning modules to impart knowledge to the masses, thereby enriching overall investing experience in financial products on the exchange," said Sriram Krishnan, chief business development officer, NSE.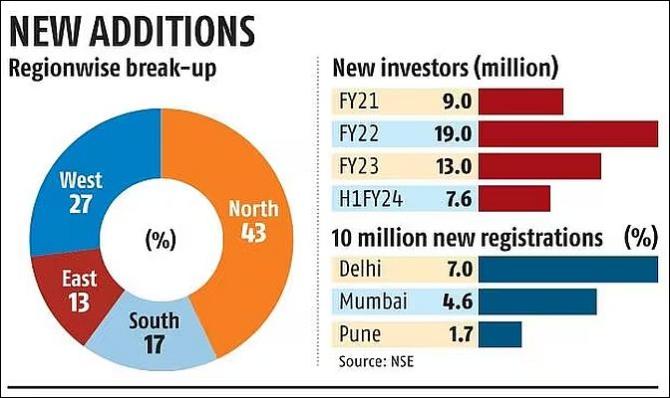 Of the last 10 million new PAN based investor additions, around 45 per cent has been from cities beyond the top 100 with the northern states leading at 43 per cent share in the first-time investors, followed by west and south at 27 per cent and 17 per cent, respectively.
Considering India's population at 1.4 billion, the penetration lies at around 5-6 per cent. However, it is higher on the household basis.
"The penetration has been increasing consistently for direct equities, primary reasons being the Indian growth story attracting a lot of young India into the capital markets.
"The regulatory push to allow e-KYC has also helped in onboarding customers digitally, without paperwork since April 2020.
"Further, a rise in the number of platforms has also given impetus," said Ashish Rathi, whole-time director, HDFC Securities.
However, not all of the unique PAN registered investors are active traders or investors only in the stocks — a significant segment of it has joined for deploying their money in exchange traded funds, government bonds, sovereign gold bonds, real estate investment trusts (REITs) and infrastructure investment trusts (InvITs).
Also, the unique PANs also do not include those investors who are invested through regular mutual funds.
In the previous financial year, the average daily turnover for ETFs was at Rs 605 crore while that for RETIs and InvITs stood at Rs 83 crore.
According to the market pulse report by the NSE, there were around 9.7 million active retail investors — a 10-month high.
"The momentum in the capital markets, equity and debt, had a positive bearing on fund mobilisation in primary markets and deepening liquidity in the secondary markets," Krishnan added.