Govt looks to take cooking gas to tiger reserves, Naxal-hit areas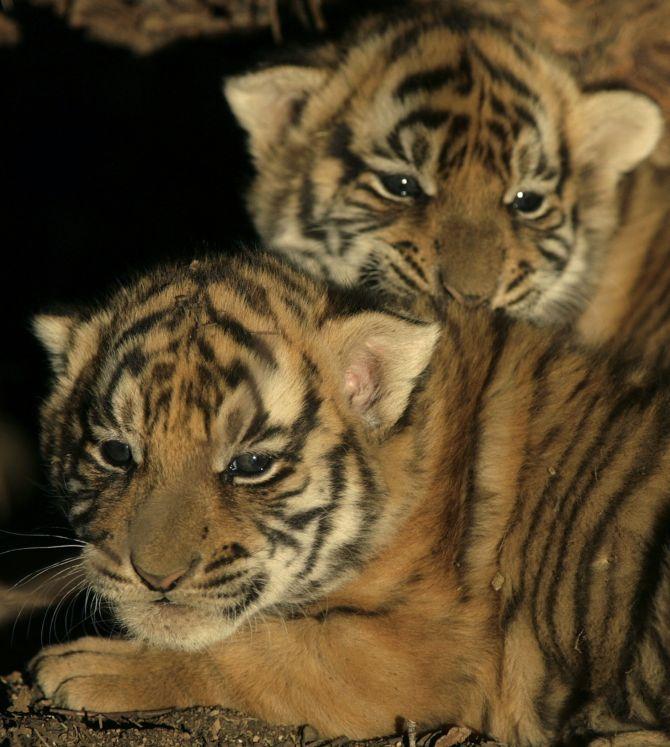 The government is taking its liquefied petroleum gas (LPG) distribution to tiger reserves in order to meet its goal of providing cooking gas to 95 per cent of the population by 2020.
In a first move of this kind, the directors of three tiger reserves - Bor, Tadoba, and Nagzira, all in Maharashtra - will be distributing LPG cylinders.
In a similar move, about 98 agricultural and other government co-operative societies in Andhra Pradesh, Chhattisgarh, and Andaman and Nicobar Islands will get dealerships.
Soon, state forest departments may get LPG dealerships on a nomination basis.
"Traditionally, LPG dealership is not given on a nomination basis to private parties.
This is for the first time that the oil marketing companies (OMCs) will be planning to allot it on a nomination basis.
At least 117 agencies will be given through direct allotment this year," said an industry official close to the development.
Increasing LPG penetration in tiger reserves also helps in dissuading the use of wood for cooking. State-run Indian Oil Corporation, Bharat Petroleum Corporation and Hindustan Petroleum Corporation will reach out to tribals in these tiger reserves and Maoism-affected areas.
This is part of the strategy designed by Union Minister of State for Petroleum Dharmendra Pradhan to achieve about 95 per cent LPG penetration by 2020.
LPG penetration increased from 56 per cent of the population in 2014 to 74 per cent in 2017.
According to a three-year achievement booklet brought out by the Ministry of Petroleum and Natural Gas, about 38 per cent of Pradhan Mantri Ujjwala Yojana (PMUY) beneficiaries belong to Scheduled Castes and Scheduled Tribes.
Currently, there are about 19,000 agencies in India, and the government wants to increase the number to 25,000 by 2019.
This year, the government is giving about 2,843 licences, of which 1,029 will be in Uttar Pradesh and 984 in Bihar.
The Union Cabinet is likely to take a call on another 30 million LPG connections to be given under the PMUY. To reach the target of 50 million, Rs 8,000 crore was allocated.
Government support for each connection is Rs 1,600. In a year, the OMCs added 25 million LPG connections in 704 districts.
President Pranab Mukherjee gave the 25-millionth connection on Saturday in Jangipur, West Bengal.
According to Pradhan, the largest number of connections (5.5 million) has been in Uttar Pradesh and West Bengal has the second-largest.
LPG demand in the country has grown by more than 33 per cent over the past three years. More than 5,000 distributors have been added, primarily in rural areas.
Photograph: Siphiwe Sibeko/Reuters