While only the Indian Institute of Management, Ahmedabad (IIM-A) has voiced its concerns so far, Flipkart says it has done so due to the ongoing restructuring of its business.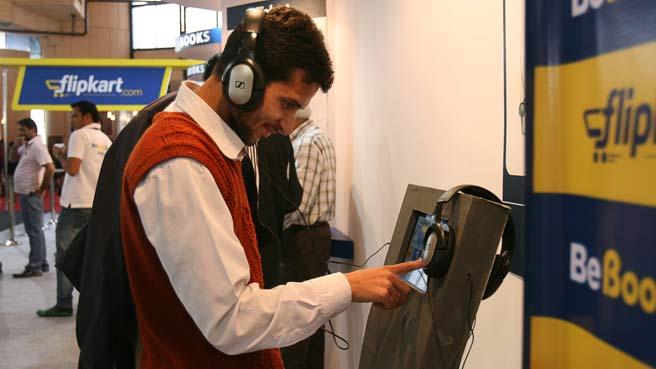 Flipkart's decision to defer joining dates of new Indian Institute of Management (IIM) recruits has put students and authorities on a sticky wicket.
Sources said the joining dates have been deferred from June to as late as December. So far, IIM-Ahmedabad (IIM-A) is the only one to have expressed concern.
The e-commerce major has claimed that it has taken this step because of ongoing restructuring in its business.
The authorities at IIM-A have sent a strongly worded letter to Flipkart, marking other premier B-schools such as IIM-Bangalore, IIM-Lucknow and the Faculty of Management Studies, Delhi.
Both IIM-B and IIM-L confirmed they have received a communication from Flipkart, and were mulling further action.
"We have not talked to Flipkart. We are in consultation with our students on what actions can be taken. The students will have to decide whether they would want to wait or look for alternative opportunities," said Sapna Agarwal, head, career development services, IIM-Bangalore IIM-A has proposed a joint call with stakeholders and other B-schools.
Asha Kaul, chairperson, placements, was unavailable for comments; an e-mail sent to the institute went unanswered.
Flipkart, in a public statement, said the delay in the joining dates of new campus recruits was because of ongoing organisational restructuring that involves creating new business units and merging some.
It cited examples of integrating its engineering organisation while creating a new unit - the customer shopping experience group.
"As a part of this ongoing restructuring, the campus program will also go through a comprehensive overhaul to ensure that it is in line with our new business structure and that our campus recruits start working towards larger company goals from Day One," the company said.
Flipkart had extended offers to about 10 candidates each at IIM-A and IIM-B, while it made offers at IIM Lucknow, too, among other B-schools.
"At the outset, let me share that this was a difficult decision for us to arrive at and we feel the disappointment of students. At the same time, it is important for us to land our campus hires into Flipkart at the right time and into meaningful roles which gives them opportunity to learn and grow," said Nitin Seth, chief people officer, Flipkart, wrote in a letter to the IIMs.
Neeraj Dwivedi, chairperson, placements, IIM Lucknow, said the decision was not welcome. He added the institute was trying to gather more information before taking a call.
"Flipkart has communicated to us about the deferred joining. However, we have not initiated communication with them yet. We are willing to join IIM-A in the call. However, students are not here on campus. So we are going slightly slow on this. Obviously, no one welcomes this," he said.
The placements representative of one of the older IIMs said some of the candidates who were supposed to join on Monday came to know about deferred joining only the previous Friday.
Ola on right track
Ola Cabs, on the other hand, maintained it was on track as far as joining dates were concerned.
"We are on track in terms of joining dates for on-campus hires. All students hired, are joining according to the given dates and we look forward to welcoming them. We are looking to hire and onboard top talent through the off-campus route as well," the company said in an official statement.
"Candidates are exploring various alternatives before taking a decision and the institute will work accordingly," the representative said.
Earlier GirnarSoft, which owns CarDekho.com, had confirmed deferring joining dates of recruits from IIM-A, IIM-B and IIM-Udaipur. The start-up cited work in progress at office space as the reason for the deferment.