IBoard defends MD on nepotism charges, quashes allegations; it also reviewed its internal processes and exposure to the Videocon group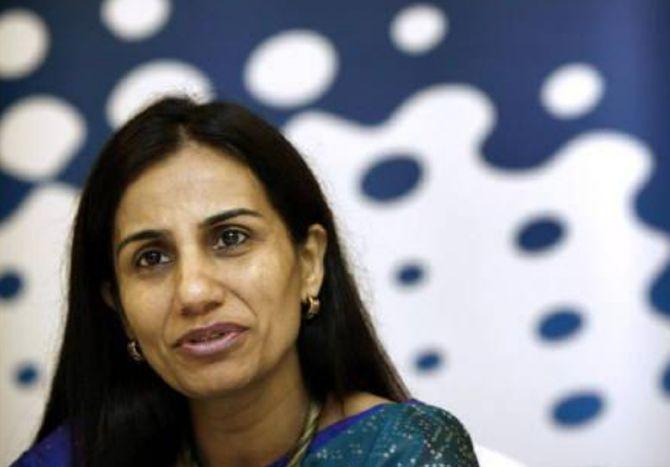 ICICI Bank's board on Wednesday came out in support of its managing director and chief executive officer Chanda Kochhar and quashed the allegations of favouritism while describing certain reports against her regarding credit disbursement to the Videocon group as "malicious and unfounded rumours".
The bank's board also reviewed its internal processes and exposure to the Videocon group, the lender said in a statement to the bourses.
"The board has come to the conclusion that there is no question of any quid pro quo/nepotism/conflict of interest as is being alleged in various rumours," it said.
The second-largest private lender said none of the investors of NuPower Renewables were borrowers of ICICI Bank.
Kochhar's husband is founder and CEO of NuPower Renewables.
Referring to the bank's exposure to the Videocon group, the statement said a consortium of over 20 banks and financial institutions had sanctioned facilities to the group aggregating about Rs 40,000 crore (Rs 400 billion).
ICICI Bank's exposure to the Videocon group as part of this syndicated consortium was Rs 3,250 crore (Rs 32.50 billion), less than 10 per cent of the total consortium facility in April 2012.
"ICICI Bank was not the lead bank for this consortium," the bank said.
The board said the bank's credit committee, which sanctioned the loan to Videocon, was chaired by then chairman of ICICI Bank and included independent and working directors.
Kochhar was not the chairperson of the committee.
The bank also said such rumours had first surfaced in mid-2016, which it had responded to.
The board concluded that it had full confidence and reposed full faith in its MD and CEO and commended the entire management team under her leadership.
It said, "We would urge you not to be misled by these rumours, being spread to malign the bank and its top management."
Photograph: Punit Paranjpe/Reuters