The I-T department said NuPower's balance sheet did not substantiate the high premium paid by Singapore-based DH Renewables for its shares, and suspects it could be a case of round-tripping of unaccounted income by NuPower.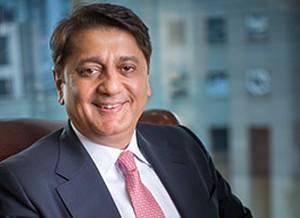 The income tax department's preliminary findings have smelt the possibility of 'round-tripping' at Deepak Kochhar's NuPower Renewables.
Tax authorities have raised the red flag over a Rs 4.05 billion investment by Singapore-based Accion Diversified Strategies Fund (ADSF) through its Mauritius subsidiary, DH Renewables Holding.
The significant premium at which NuPower shares were issued to DH Renewables has raised eyebrows. Between 2014 and 2016, DH Renewables paid a premium of Rs 1,161 apiece, against a face value of Rs 10, to buy compulsory convertible cumulative preferential shares worth over Rs 4.05 billion.
The I-T department said NuPower's balance sheet did not substantiate such a high premium and it could be a case of round-tripping of unaccounted income by NuPower.
In a letter to the tax authorities in Singapore and Mauritius, the I-T department stated that such a modus operandi of infusing funds at a high premium could be "an organised manipulative practice".
It added, "This practice of issuing shares to a subsidiary of a Singapore-based entity (ADSF) is irregular, suspicious and unexplainable. If the creditworthiness of the Singapore-based entity is not proved, it could be a case of money laundering of unaccounted income, which shall have direct tax implications."
The I-T department's communication with its Singapore and Mauritius counterparts is aimed at investigating the matter further and substantiating its findings against ADSF and DH Renewables. Business Standard has reviewed the letter, dated April 11, sent in accordance with the provision of exchange of information between India and Singapore.
The tax department has sought transcripts of all communication between ADSF and NuPower, agreements between the two, before or after such transfer of funds, share valuation report for investment in NuPower, along with the reason for making an investment at premium, and ADSF's board resolution approving investment to be made in the wind energy firm.
The department has also sought information regarding the nature of activities carried out by ADSF, various financial credentials, such as annual report, tax returns, balance sheet, profit and loss account, promoters, beneficiary shareholders since the company's incorporation, and the change in shareholding pattern to date.
ADSF also has to furnish details about the bank accounts held from the date of opening to date, coordinates of power of attorney holders, authorised signatories and other firms where ADSF is an owner or a beneficiary.
In the letter, the tax department mentioned the information the department possessed indicated that the entity under investigation received funds from a subsidiary of a Singapore-registered entity.
The I-T department had summoned Deepak Kochhar on April 10 and sought details on ADSF's two special purpose vehicles based in Mauritius, Firstland Holdings and DH Renewables, which had invested in NuPower. Tax sleuths asked Kochhar to explain the source of funds that NuPower had received from these two entities.
Kochhar is already under the scanner of the Central Bureau of Investigation in connection with the alleged investments made by the Videocon group in NuPower. ICICI Bank, headed by Deepak Kochhar's wife Chanda Kochhar, had sanctioned a Rs 32.5 billion loan to the consumer durables firm. The agency is investigating allegations of a quid pro quo.
Image: Deepak Kochhar. Photograph: Courtesy, nupowerrenewables.in
---
Singapore-based fund yet to see returns on NuPower investment
While raising funds from Indian banks, NuPower Renewables had said its 'marquee' equity investor -- Accion Diversified Strategies Fund (ADSF) -- is a private equity fund with a corpus of $250 million with investments all over the world.
NuPower Renewables is the only India-based investment of ADSF, which has shown its address in Cayman Island, a tax haven. NuPower is currently facing investigation by the government agencies.
ADSF invested Rs 3.98 billion in NuPower Renewables, which is now equal to an equity stake of 55 per cent in the company following conversion of preference shares. The rest of the stake in NuPower is owned by Deepak Kochhar, husband of ICICI Bank MD & CEO, Chanda Kochhar.
The fund has not received any returns till date as NuPower Renewables made losses of Rs 73.1 million on revenues of Rs 2.10 billion in fiscal 2016-17 as compared to Rs 1 billion loss on Rs 1.63 billion revenues in the previous fiscal.
ADSF used two SPVs based in Mauritius -- Firstland Holdings and DH Renewables Holdings -- to invest in NuPower. The investment in NuPower was first made by DH Renewables Holdings besides, it acquired convertible cumulative preference shares from Firstland Holdings in 2014.
Interestingly, a valuation report prepared by one of the top four audit firms in December 2016 had valued NuPower's shares at Rs 1,161 a share. Based on this report, DHRH then converted its CCPS into equity shares in NuPower in March last year. Earlier, DHRH had converted its CCPS at a much higher rate of Rs 2,000 a share.
While raising funds from public sector banks like Central Bank of India, Canara Bank and private sector lender, Axis Bank, Nupower cited ADSF as a 'marquee investor', said a source close to the development.
NuPower Renewables has also told banks that ADSF has some 12 investments in Indonesia, Malaysia, China in diversified industries. NuPower did not give any information on who are the investors of the fund.
NuPower did not reply to an email query sent by this newspaper. An email sent to an address on Accion's website did not elicit a response. Business Standard called on their Singapore office number, but these went unanswered.
"The Sebi sends us a KYC (know your customer) query for every investment made from all over the world in the Indian stock markets, but this investment was ignored for such a long time by the Indian regulators which is strange," said a fund manager based in Singapore.
The Indian regulators are keen to find who are the actual owners of ADSF. NuPower is facing Central Bureau of Investigation and income-tax department investigations following allegations of conflict of interest as Videocon had given a Rs 640 million loan to NuPower.
NuPower Renewables, ICICI Bank board and Videocon have denied any quid pro quo.
A Videocon official said the Rs 640 million loan to NuPower will be returned with interest in 2021 as per initial contract. But, NuPower has said the loan will be converted into shares of the company.
--Dev Chatterjee in Mumbai