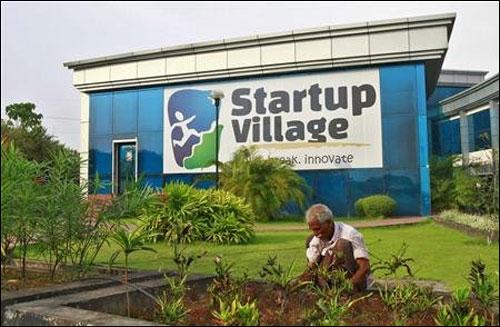 At least 100 technology start-ups from Kerala could be given a chance to travel this year to the Silicon Valley in the US to learn about the nuances of building a billion dollar tech company, according to Mayor of Menlo Park Catherine Carlton.
Carlton, who is leading a three-member delegation to Kerala, toured the Start-up Village incubator and interacted with the officials and young entrepreneurs in Kochi on Monday.
"We are extremely impressed by the talent of the youngsters here as well as by the kind of support that the government is extending.
"We will be very pleased to welcome selected start-ups, possibly 100 companies this year, to Silicon Valley and provide them an opportunity to expand and grow their business there," she said.
"We can also extend support in identifying potential markets in the US," Carlton added.
The team is on a six-day tour to Kerala ahead of the signing of a historic twin city agreement between Kochi and Menlo Park, a city in California which is home to a number of technology giants, including Facebook.
"Kerala has got abundant talent and huge potential for growth.
"One of the objectives of the twin city agreement is to promote sharing of talent and ideas in the technology sector, thus boosting employment opportunities in both the countries," she said.
A memorandum of understanding with regard to the sister-city agreement will be signed between Carlton and Kochi Mayor Tony Chammany in Thiruvananthapuram on Wednesday in the presence of state Chief Minister Oommen Chandy with an aim to initiate new partnerships in educational, cultural, social and economic sectors.
It will be the first such agreement between an Indian city and Menlo Park.
Through this collaboration, Kochi will be able to get the global stage and emerge as a key player in the telecom-technology sector. We aim to boost Landing Pad, a project supported by the Kerala government at the Silicon Valley, through this new tie-up," Startup Village chairman Sanjay Vijayakumar said.
Startup Village is India's first Public Private Partnership technology business incubator jointly promoted by the Department of Science and Technology, government of India, Technopark and MobME Wireless.
Since its inception in 2012, the facility has served as launch pad for 800 start-ups, of which 280 were student start-ups.
© Copyright 2021 PTI. All rights reserved. Republication or redistribution of PTI content, including by framing or similar means, is expressly prohibited without the prior written consent.