Banks are auctioning 2,362 properties in next 30 days. The foremost benefit of purchasing a property in a bank auction is that you could get it at a significant discount to the market rate.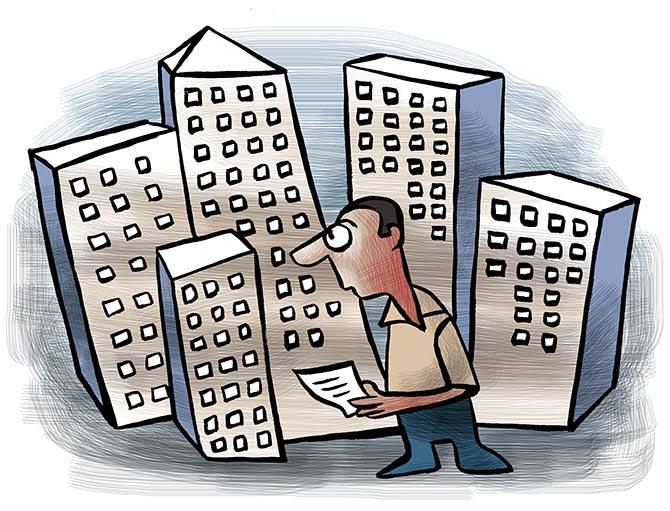 Banks will auction 2,363 residential properties over the next 30 days, according to Indian Banks Auctions Mortgaged Properties Information portal (ibapi.in).
Buy at discounted price
The foremost benefit of purchasing a property in a bank auction is that you could get it at a significant discount to the market rate.
"The property may have been mortgaged many years ago and the bank may offer it in the auction at that very price," says Subhankar Mitra, managing director, advisory services, Colliers India.
The location could be attractive.
"When a leading public sector bank organises a mega e-auction, there is a chance of purchasing a property located in a prime area, which promises higher price appreciation," says Mani Rangarajan, group chief operating officer, PropTiger.com.
Banks puts up constructed properties for auction.
"You can inspect the property and bid for if it suits your requirement," says Gulam Zia, executive director–valuation and advisory, retail and hospitality, Knight Frank India.
Encumbrances and dues
One risk of purchasing in an auction pertains to valuation.
"The property's reserve price can at times be higher than its market value.
"This happens when the bank had lent a higher amount than the property's worth, and is now keen to recover it," says Zia.
Properties are sold in an auction on an "as is where is" basis.
"The buyer will have to shoulder any encumbrances or dues the property comes with. The bank will not take responsibility for them," says Meghna Mishra, partner, Karanjawala & Company.
Sometimes, the property may have been lying unused for many years and the owner may not have paid the dues, like property tax, society's maintenance fee, utility bills, and so on.
These can together amount to a hefty sum.
Even if a buyer manages to buy at below market price, these liabilities could reduce the attractiveness of the deal.
The upkeep of the property can also pose an issue.
If it has been under lock and key for many years, it could have fallen into a state of disrepair.
Making it usable again may require a hefty investment.
The title of the property may not be clear.
While it may be in the previous owner's name, he may be involved in litigation with a third party over its ownership.
The bank may not have done a thorough title check while giving the loan.
If that party makes a claim, the buyer could get stuck in a litigation.
Sometimes, the document offered during the auction mention an ongoing litigation in fine print, but potential buyers overlook it.
Lastly, the property could still be occupied, either by the existing owner or a squatter.
Despite paying the bank for the property, the buyer may not get possession and may have to fight a legal battle to evict them.
Do thorough due diligence
To ensure that you do not err on the valuation front, find out the market price of similar properties in that area.
Decide on your maximum bid price.
"Bid judiciously. Buyers sometimes get aggressive and end up overpaying," says Mitra.
Visit the property and inspect it. Estimate the amount you will have to spend on making it shipshape.
Factor this amount into the price you are willing to pay.
To check for dues, if it is a society flat, look up the society's notice board or enquire at the society office.
Finally, get a lawyer to do a thorough title check.
"Besides checking at the registrar's office, the websites of various courts need to be checked to ensure there is no ongoing litigation," says Mishra.
Getting a title check done becomes all the more important in the case of high-value properties.