Mahavir Chopra tells you what to check before you choose a diabetes insurance plan.
Illustration: Uttam Ghosh/Rediff.com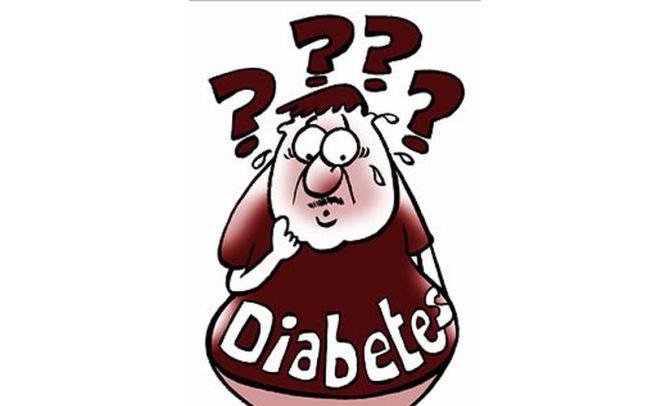 India has become the diabetes capital of the world with approximately 70 million people suffering by this disease.
It is a sad state of affairs, with treatment costs being paid by patients out of their pockets, and effective prevention measures still a distant dream.
At present, health insurance is the only way one can protect her/his savings against these expenses.
Now, the easiest thing to do would be, go online and get covered by buying a good pocket-friendly comprehensive health insurance plan, from an insurer with a good claim settlement ratio and excellent coverage through a long list of network hospitals.
These 3 check points will make deciding lot easier
1. Which is better: regular comprehensive health insurance plan or a Diabetes Insurance Plan?
There are special insurance plans specifically catering to diabetes, created for providing coverage on treatments or expenses for people who suffer from diabetes.
Currently, Apollo Munich Health Insurance has 'Energy' and Star Health Insurance's 'Diabetes Safe'.
These plans cover diabetes from Day 1 (for both Type 1 & Type 2 patients).
The regular, comprehensive health insurance plans, on the other hand, consider diabetes as a pre-existing illness and cover it only after a waiting period of 48 months.
There are also few senior citizen plans that are worth mentioning here:
Red Carpet from Star Health Insurance
'Varishta Mediclaim' from National Insurance
'Care Freedom' from Religare
Though they are not diabetes-specific plans, they cover diabetics either from Day 1 for an additional premium; or after the completion of a smaller waiting period of 24 months.
So if you are already suffering from diabetes, specialised plans are more suited for you.
If you are not suffering from diabetes but still want protection against it, opting for a good comprehensive health plan would be a better choice.
2. Consider the 'Renewability' limit
Currently, all individual health insurance plans have lifelong renewability. Which means, as long as you keep renewing the plan every year, an insurer can't deny you a policy.
Example: If you have an active Religare health policy, and you turn a diabetic after three years of the first purchase, Religare can't deny you renewal of policy next year.
As long as the waiting period for a particular disease is crossed, you have every right to make a claim for hospitalisation against the disease.
Specialised plans can have limited renewability though.
Example: Apollo's 'Energy' has lifelong renewability whereas Star's 'Diabetes Safe' is renewable only till the age of 70 years.
Always, check for waiting periods and renewability for health plans.
3. Compare premiums before buying
This one is a no-brainer. The premiums for these diabetes specific plans would be higher when compared against that of an individual health insurance plan.
If you are quite certain that you will require medical care in the near future, it is better to get covered from Day 1.
Just ensure that the extra premium you pay does not exceed the estimated hospital bill as that way you won't benefit at all!
If not, buy a comprehensive cover at the earliest with a relatively smaller waiting period. Follow a proper diet and do exercise regularly to keep the disease in check.
Health is the most important thing in life.
Never take the risk of living without a good health insurance plan.
If you are already suffering from Diabetes, balance out the pros and cons of both types of plans and make a wise choice!
Mahavir Chopra is the Director -- Health, Life & Strategic Initiatives -- Coverfox.com