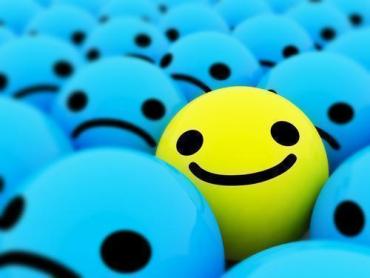 'Monday blues' and 'Thank God it's Friday' will never go away, but companies can try to ensure that employees say them more in jest
'Happiness' has been making headlines over the past few weeks, though India didn't have much to cheer about, as it figured among 10 countries that saw the largest declines in happiness levels between 2005-07 and 2013-15.
According to the World Happiness Report which ranked 156 countries, India was at the 118th spot -- one below last year's ranking. But what must have hurt the powers that be was that even Saudi Arabia, Somalia and Pakistan were rated happier than India.
The other set of headlines around 'happiness' in recent weeks were sundry announcements regarding 'ministry of happiness' by a few governments.
While Madhya Pradesh Chief Minister Shivraj Singh Chouhan announced he would set up such a ministry soon, a Russian lawmaker and close ally of President Vladimir Putin said her country would do well to take its cue from the United Arab Emirates, which has set up a Ministry of Happiness.
The public acknowledgement prompted the UAE prime minister to tell Russian news agencies last week that the main purpose of that ministry was the belief that a happy person would not strive to become a terrorist. Interestingly enough, the UAE isn't the first country to have such a ministry.
That honour goes to Venezuela. And, Bhutan has for years compiled a gross national happiness index, in an effort to track the well-being of its citizens.
'Happiness' wasn't restricted to government initiatives alone over the past few days; it played out at the workplace, too.
On Tuesday, London-based The Happiness Index, a start-up that claims to be able to measure happiness in your business, closed a £500,000 funding round from a group of private angel investors.
Launched in 2014, the company says it has enabled more than 40,000 employees in its client-companies to ask tailored questions using a scoring system to provide insights on the extent of happiness in their organisations.
An index to measure happiness at your workplace may seem like too corny an idea, but the experience of some of the world's most attractive employers shows companies can no longer ignore the happiness quotient in their organisations.
A consulting firm, which is working on a report to figure out what bothers employees the most, says that as high as 60 per cent of talented employees are considering leaving their existing jobs.
The point is that employers are completely off track if they think money and flexible timing alone will help reverse this situation.
Beyond a certain financial reward threshold, it's all about being engaged at work and being trusted.
The survey shows job satisfaction is the overwhelmingly biggest factor for talented employees, which means employees want to be happy in their roles so that they enjoy coming to office every morning.
Also, organisations have to look at letting employees do what they do best instead of trying to micro-manage them to death.
That's because employees need time and freedom to generate new ideas -- we live in a world driven by the next innovative idea.
Another critical factor is recognition -- something that is ignored consistently even by the most modern organisations.
This is surprising, as it is plain common sense that recognition significantly improves employee engagement, pride and overall happiness, which have a direct impact on their productivity.
But this should be done carefully -- faking it could have a serious repercussion on the morale of employees, who can easily find out when you are appreciating somebody's work without meaning it.
In any case, according to a University of Florida study, even model employees and star performers start to misbehave when they are angry at work, dislike their jobs, or believe their supervisors are unfair.
Studies from psychology and neurology have shown that people who experience positive emotions are more efficient and creative.
Employees tend to get ill less often, and many even stay at the company longer, reducing the huge efforts to recruit new employees.
To be sure, expressions such as 'Monday blues' and 'Thank God it's Friday' will never go away, but what companies can do is to make sure that employees say them more in jest.
To begin with, if you are a manager, try this out: Since you can shape the office environment with something as simple as the expression you wear when walking into work, try and smile more often.
Chances are your teammates will smile back.
That's like sowing the first seeds of happiness at your workplace.