Smart homes that do your everyday tasks are now coming on the Indian market.
Several real estate firms are making this a reality as they venture into constructing automated homes.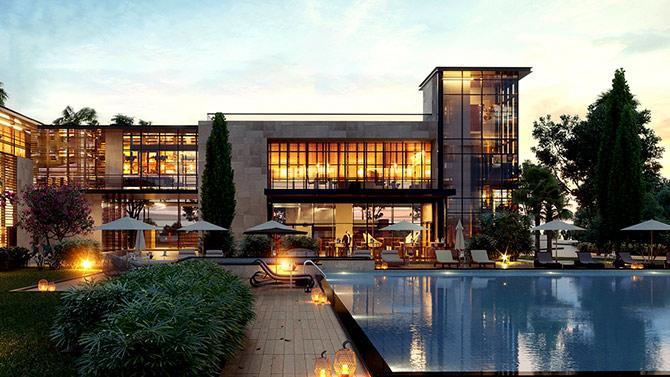 Imagine driving up to your house and the gate opening automatically to let you in.
The lights leading up to your parking spot come on too.
You get out of the car and approach your door. Instead of fumbling for your keys, you simply touch the handle and the door swings open. Somewhere, a voice chimes: "Welcome home."
As you walk inside, the lights are dimmed to suit your mood and the temperature of the air-conditioner is already set to your preference. There's no one in the house, yet things are being done just the way you like them.

A scene out of the pages of science fiction?
Not at all. Automated homes are already a reality and the next home you buy will probably come loaded with several smart features.

While smart homes have been around for over a decade, the technology to automate mundane household tasks has come into its own in the last few years. And with the world's biggest technology companies such as Apple, Google, Amazon and Microsoft entering the space, smart homes are only set to get smarter.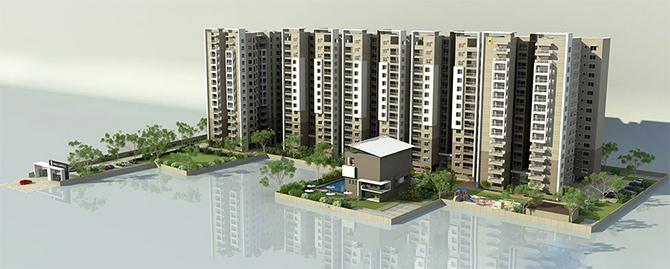 For India's large real estate companies, smart homes are a great way to tap into the abundant disposable incomes of younger, tech-savvy home buyers.
"Millennials want their homes to be as smart as their phones. It's not a luxury anymore, but a necessity. We believe voice-enabled homes in India will revolutionise the residential sector," says Jitu Virwani, chairman and managing director, Embassy Group.


The group, which claims to be the first real estate company in India to forge a partnership with Amazon to automate homes using its virtual assistant Alexa, has a smart homes project coming up in north Bengaluru. Embassy Edge will have 800 homes where residents will be able to control lights, appliances and even monitor their homes remotely.
"It's a first step to rolling out smart homes for the masses," adds Virwani, who admits that some of the company's luxury homes, costing upwards of Rs 35 million, already come with automation capabilities.



Other realty firms are also looking to enter the smart homes space. Puravankara Ltd is set to collaborate with Google to integrate home units with Google Home devices.
Mantri, a major real estate player in South India, has been investing in developing connected apartments, which improve security, convenience and energy efficiency.
"Mantri has a different offering of smart homes at different price points," says Pratik Mantri, founder, Mantri Developers. "We've invested in an app which offers gate passes and maintenance logs and enables customers to log repair works, and this can be integrated with Alexa."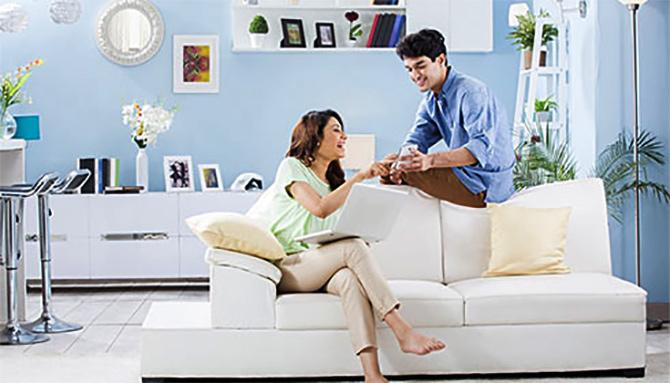 Bengaluru-based Sobha too has been building smart homes at an additional cost of Rs 200 to Rs 500 per square feet. The features include gas leakage detectors, fire detection systems, a panic switch to trigger emergency action and energy efficient lighting.
Companies like Schneider Electric, which offer smart home solutions, say they are seeing enormous interest from Indian customers. Schneider's Building Management System allows customers to automate many household tasks with the help of sensors.
"We offer a whole range of lighting and room control products which can be integrated effectively with Alexa and Google Home," says Shrinivas Chebbi, president-partner, Schneider Electric-India.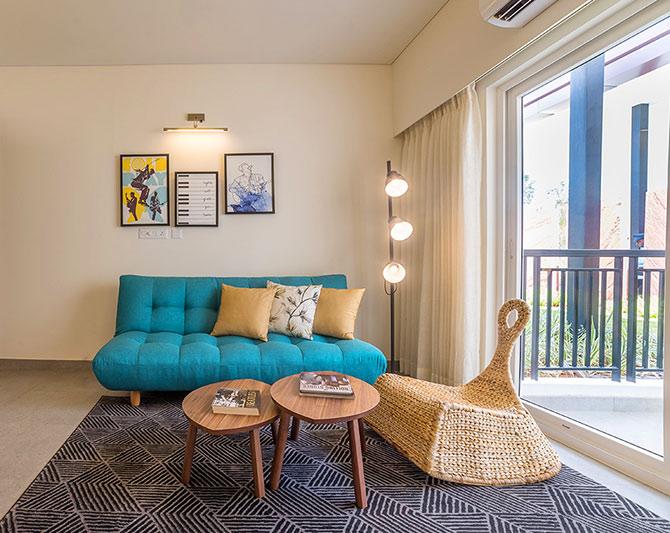 Although affluent, tech-savvy millennials are the primary target for smart homes, Google and Amazon know that in the future the market may embrace those who do not even use a
smartphone today. In fact, voice-enabled smart homes could be just the thing for elderly people who find it challenging to use an app or a smartphone.

Both Google and Amazon say that voice is the next big interface.
"What excites us is that voice really breaks the literacy barrier. How well we execute that depends on how well we listen to the customers," says Puneesh Kumar, country manager for Alexa Experience & Devices at Amazon India.
For Amazon, smart homes are a way to go beyond the 100 million customers in India -- a move that it says will draw a lot of investments over the next few years.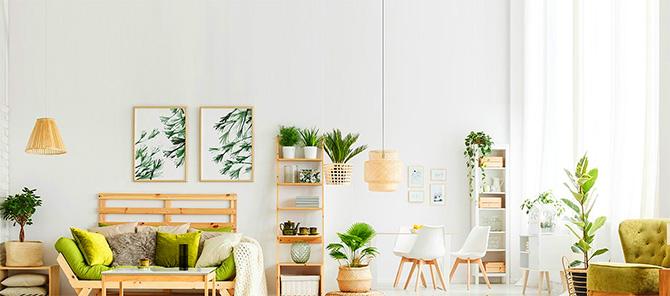 Google, which dominates India's smartphone market -- over 95 per cent of all smartphones in the country run on its Android software -- has somewhat of a head-start over Amazon. Its software understands and can speak in Hindi.

Clearly, the day is not far when you can get your everyday household tasks done with a simple voice command in a language of your choice.