Hiranandnani's new venture is well-timed, but it will face heavy competition from both international majors and domestic peers like Adani Group.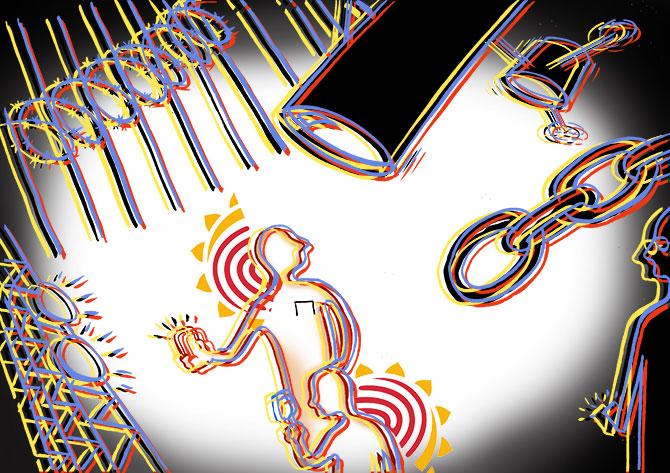 Hiranandani Group has set up a digital technology venture to grab a share of the online economy pie.
Yotta Infra­structure, a Hiranandani Group firm, opened its first hyper-scale data centre in Mumbai, on Tuesday.
Chairman Niranjan Hiranandani said the Rs 1,000-crore facility was part of a nationwide roll-out.
"Self-reliance is an emerging reality for corporations, with the pandemic upending the way dependencies between global and domestic firms were once structured."
For data storage, self-reliance could make good business sense.
The global data centre networking market may touch $41 billion by 2025, and register an 11 per cent CAGR from 2019 to 2025, according to a Million Insights report.
The report states that the growing amount of unstructured data across several industries may drive growth.
Further, rising adoption of Cloud computing and introduction of the advanced data centre operating model will add to growth.
The facility is built on a 20-acre of land in Panvel.
"We set aside Rs 3,500 crore for data centres to be set up over the next few years.
"We will explore Delhi, Bengaluru, Hyderabad, and Kolkata, along with emerging economies in APAC/West Asia," he said.
"The growth projection for this business is in the range of 35 per cent for a 3-5-year CAGR," said Naveen Mishra, senior director, Gartner.
"COVID-19 has accelerated Cloud and digital tech usage, in which hyper-scalers will be winners because IT spend will decline but Cloud will remain in double-digits."
Hyper-scalers are entities like Google and Amazon that create data centre facilities on a scale beyond that of regular enterprises.
"As the economy becomes more digital, data storage will become a massive opportunity," said Raja Lahiry, partner, Grant Thornton India.
He added that there are several players in the space like CtrlS, Nxtgen, and NTT that are independent and specialty data centre firms.
Hiranandnani's new venture is well-timed, but it will face heavy competition from both international majors and domestic peers like Adani Group.
"The era of digital economy is here and our objective is to create a facility for data localisation, with security and scale second to none," said Hiranandani.
In 2016, Hiranandani had built two data centres for NTTCom-Netmagics' offices in Japan, which is when they understood the business and saw scope for expansion in India.
They began building NM1 in India last year.
While players like Microsoft Azure and Amazon Web Services (AWS) have a presence in India too, the question is whether Hiranandani will lease it to Microsoft or AWS for their Cloud footprint.
Hiranandani says they will offer wholesale co-location services to hyper-scale Cloud operators, and tech services (public or private Cloud, hybrid Cloud, SAP hosting, managed services, pay-as-you-use services on opex) to enterprise customers.
"We expect revenue mix to be 60 per cent of co-location (from hyper-scalers), and 40 per cent of tech services (from enterprises)," said Hiranandani.
In co-location, firms can rent office space, network or Internet bandwidth within an existing data centre to deploy its own data centre.