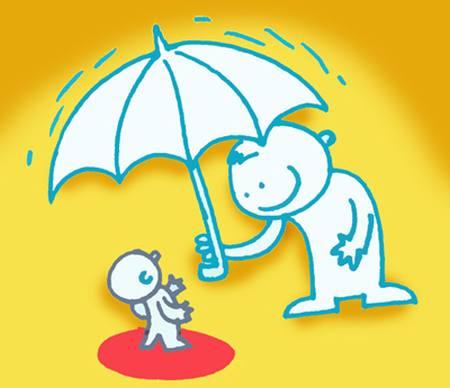 After the Delhi high court's ruling, blanket exclusion of genetic disorders from coverage is likely to become a thing of the past.
Sanjay Kumar Singh reports.
A recent judgment by the Delhi high court, in a case where a person was denied payment by an insurance company on the ground that genetic disorders are not covered by its policy, is expected to lead to far-reaching changes.
The court's order is expected to force the Insurance Regulatory and Development Authority of India (IRDAI) to come out with clearer guidelines regarding which genetic ailments get covered, which don't, and under what circumstances.
Facts of the case
Jai Prakash Tayal had purchased a mediclaim policy from the National Insurance in 2000, which he later shifted to United India Insurance in September 2004. Tayal suffers from Hypertrophic Obstructive Cardiomyopathy.
He was hospitalised in November 2011 and filed a claim for Rs 778,864.
The insurer rejected his claim citing the genetic exclusion clause in its insurance policy. This was despite the insurer having reimbursed earlier claims for the same ailment.
Tayal appealed to a trial court which ruled in his favour. The genetic clause was not part of the policy when Tayal had purchased it, and was inserted later.
The trial court said that fresh exclusions cannot be added to insurance policies at the time of renewal.
The Delhi high court, too, recently ruled in Tayal's favour.
The judgment also made the bigger point that the current exclusionary clause for genetic disorders in insurance policies is too broad, ambiguous and discriminatory.
It has asked IRDAI to relook at the exclusionary clause in insurance contracts and ensure that insurers do not reject claims on the basis of exclusions relating to genetic disorders.
Costs may rise
Insurers say that covering genetic disorders in general mediclaim policies will push up the cost of these policies.
"While we do not discourage such covers, we are equally aware that providing this cover in the general bouquet of ailments covered will increase the premium," says V Jagannathan, CMD, Star Health and Allied Insurance.
His company, he adds, offers specific policies for specific genetic disorders.
For instance, it has a policy called Star Special Care that covers Down Syndrome.
Insurers say they are willing to work towards covering these ailments.
"Genetic disorder is a broad term. To differentiate between which genetic conditions can be covered and which cannot, appropriate genetic testing followed by a defined process of providing coverage needs to be in place. This will require guidance from the regulator," says Sandeep Patel, CEO and MD, Cigna TTK Health Insurance.
Distinguish between genetic and congenital disorders
Some experts emphasise the need for insurers to distinguish between congenital conditions and genetic disorders.
Says Biresh Giri, appointed actuary, Acko General Insurance: "Genetic disorders are related to genes, but may not be present since birth and the insured may not know about them. Congenital is mostly known and is present since birth. According to the regulatory authority, exclusions are in place only for congenital conditions."
Breast cancer, he says, could have been passed on genetically.
However, such a condition can't be excluded because it is not congenital.
Giri says that insurers should list all the excluded conditions in the terms and conditions of policies.
Legal experts, too, say that exclusions for genetic diseases need to be reasonable.
Traditionally, when one spoke of genetic disorders, one thought of conditions like thalassaemia. But the concept of genetic disorders is changing.
Even diseases like diabetes and rheumatoid arthritis are now said to be genetic.
According to M S Kamath, honorary secretary, Consumer Guidance Society of India: "If the genetic disease is easily detectable, and was detected several years ago, the insurance company would be right to exclude it from coverage. But in case of grey areas, the benefit of doubt should always go to the consumer."
Group policy could offer relief
While individual mediclaim policies currently don't cover hospitalisation arising from genetic disorders, your group policy possibly could. Check its fine print.
"We have been able to customise group policies for many of our customers to ensure that a specific list of genetic disorders gets covered," says Prawal Kalita, director-benefit solutions, JLT Independent Insurance Brokers.
After the Delhi high court judgment, hopefully mediclaim policies will become more inclusive.
Illustration: Dominic Xavier/Rediff.com