Ratan Tata said he continued to feel the need to support young entrepreneurs who were keen to unleash the Indian tiger.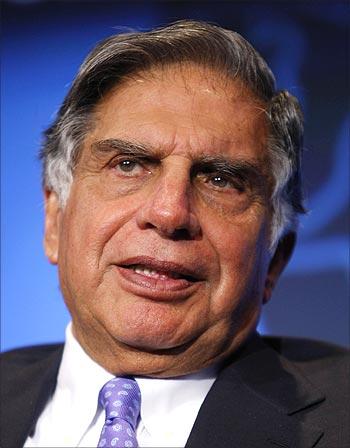 Tata Sons' Chairman Emeritus Ratan Tata on Thursday said health care-related breakthroughs would be the next big wave for the start-up ecosystem in the current decade.
"I believe that in all likelihood, medical breakthroughs, especially powered by technologies like analytics, will be the next big thing for startups. I see a great deal of breakthroughs in the areas such as lifesciences and stem cells, which could cure diseases that hitherto were fatal or had no cure, not just in under-developed countries but also in developed countries," he told mediapersons in Hyderabad.
Stating that innovations to cure certain types of cancers would also emerge in the current decade, Tata said he continued to feel the need to support young entrepreneurs who were keen to unleash the Indian tiger.
To a question on whether he still sees space for a car like Nano in the Indian automobile industry, Ratan Tata replied in the affirmative.
"Our idea was to give an Indian family of a two-wheeler, an all-weather four-wheeler transport," he said.

Tata Nano would find a place in the Indian consumers' garages, he said in an optimistic note.
Refusing to make any specific comment on the ongoing intolerance debate in the country, Tata, however, said India had been a country of communal harmony for centuries together and it would continue to do so.
Ratan Tata on Thursday inaugurated T-Hub, the Telangana government's startup incubation initiative housed in a 70,000-sft iconic signature building christened 'The Catalyst'.
"Walking around the T-Hub building, I couldn't help but say that this is going to be the new India of tomorrow," he said.
Earlier in his address, Nasscom chairman BVR Mohan Reddy said the T-Hub, which would accommodate 300 startups comprising 800 people, will not only create an innovation cluster but also create a high-density startup ecosystem.
Meanwhile, T-Hub today signed MoUs with Nasscom's 10,000 Startups to promote the Hyderabad startup ecosystem, and with the Internet and Mobile Association of India (IAMAI), under which IAMAI would set up a centre of excellence at T-Hub Catalyst Building to offer capacity-building programmes and dedicated zones for testing, design and monetisation of apps.