A film-maker has accused Citi India of 'picking up' his idea for their latest ad. But the bank denies this vehemently and has threatened legal action.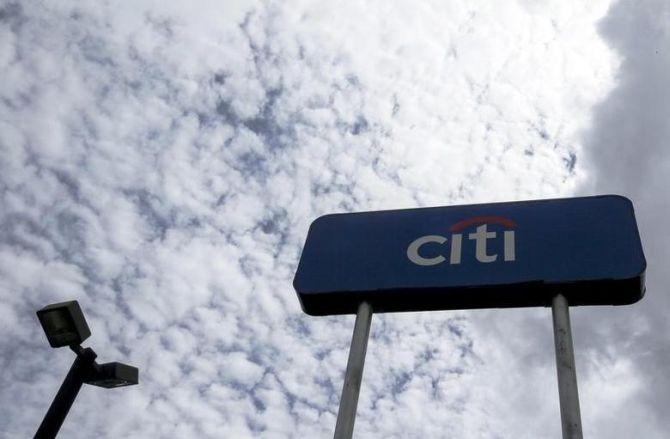 Plagiarism is back centre-stage.
A perennial problem for the advertising industry, it has reared its fanged hood several times in the past and is doing so yet again, in an ugly spat between Citibank and Matheno Films.
Matheno Films's Jitendra Rai has alleged that Citibank's latest ad film made by Macguffin Pictures for Diwali named 'Spread More Cheer This Diwali' resembles his short film 'Cup of Tea'.
Rai's contention is that the ad showing a chase sequence, a woman in pursuit of a child who has made off with her bag, has been lifted from his short film.
Rai, director and producer of Matheno Films, has released a statement saying that, "It is highly disappointing to see a brand of such calibre create a film that is a direct copy of our film, 'Cup of Tea'.
"We have engaged with Citibank by sending out a legal notice for which we are awaiting a response.
"We request the support of the creative community to not allow such practices where the scripts are merely lifted."
Priyanka Setia, director of the ad film and in the line of Rai's ire is equally enraged.
She believes that chase sequences are a part of many movies and calling it plagiarism is at best, ignorance and at worst, attention seeking behaviour.
To bolster her point, she refers to the award winning Australian movie The Water Diviner (2014) featuring Russell Crowe where a chase sequence plays out, much like those shown in the ad and the film.
Setia has put out her own statement, saying that, "I, firmly stand by the authenticity and originality in the way of expression of my film.
"The two works of art are based on a completely different premise with different characters motivated by different intentions.
"As a professional director, I respect the genuineness and the message of different film makers, however, a foot chase is a sequence/concept/idea that exists in the public domain and does not belong to any single film.
"The said sequence has been used in a number of films as a tool to achieve unique motives and intentions.
"The two films are driven by different motive and factors."
Macguffin Pictures, the production house for the Citi's ad film is firm that it has not transgressed any lines here.
And if the complainant refuses to back down, the firm is ready to wade into the legal battlefield.
It released a statement that said, "Several directors may have similar ideas for a movie or a commercial.
"However the way a director puts down the given idea in a tangible form is what makes a difference.
"It is the form in which a particular idea, which is translated that is protected.
"No one person can claim any rights over portrayal of a scene where a child stole something and was chased.
"We firmly stand behind the originality and authenticity of the film produced by us for Citibank and propose to take action against those who malign our reputation intentionally."
In the dust and storm of the accusations raised, there are many questions and issues being raised.
Can one really steal an idea or does one truly own an idea? And can plagiarism be proven?
Experts note that it is very difficult to prove that an idea was copied, unless it a blatant copy like in the Vivo and Ogilvy case, where the agency accused the brand of stealing its pitch.
Aalap Desai, executive creative director, Dentsu Webchutney believes that India lacks strong intellectual property right.
For the Citi case in particular, Desai said, "By the time an ad film is shot there has been a lot of research done and I would term it as inspiration.
"(But) there is a limit to inspiration, it can't be a blatant copy."
He believes the ongoing tussle may well serve as a warning to agencies and clients that keep exchanging scripts and storylines with several stakeholders.
Former ad man and founder Mogae Media, Sandeep Goyal said, "In the Citi case it looks like a cheap publicity stunt.
"The ad doesn't look like a copy. The director is just using this opportunity to grab some limelight. Citi handled it nicely."
For the ad industry and those who rely on its services, these are interesting times.
Photograph: Oswaldo Rivas/Reuters