The Centre has decided to keep ayurveda products in the mid-range of the goods and services tax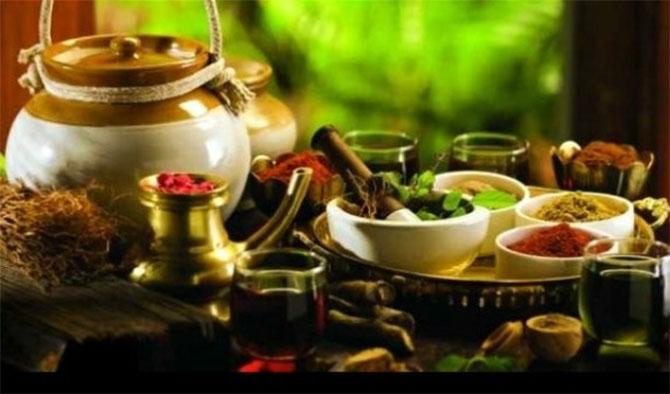 The Centre has decided to keep ayurveda products in the mid-range of the goods and services tax (GST), dampening spirits in the sector. With the emergence of Patanjali Ayurved, consumer goods companies have felt encouraged to focus on this segment and had drawn up plans for expansion.
In the pre-GST regime these products were taxed at 6-11.5 per cent, but the GST levies a flat rate of 12 per cent tax.
An analyst said companies like Dabur, which has a 9-12 per cent exposure to ayurvedic products, and Emami, were expecting a tax rate in the lower end. "Emami, which has been trying to grow its Zandu brand, will take a pause now," the analyst said.
Zandu and Mentho Plus balms command a 59 per cent share of the Rs 900 crore market, while Kesh King, which Emami positions as an Ayurvedic hair oil, has a 34 per cent share of the Rs 720 crore segment.
"We are disappointed with the government's decision to levy 12 per cent GST on Ayurvedic medicines and products, which we feel will be adverse for the category," said Lalit Malik, chief financial officer at Dabur India. Industry sources said Dabur incurred an average rate of 8 per cent tax (VAT and excise) on its Ayurvedic portfolio while Emami incurred 11.5 per cent.
"The impact will be more on Dabur for the Ayurvedic category. For Emami, it translates into a 0.5 per cent hike," said an analyst with brokerage firm Prabhudas Lilladher. Shortly after the Union Finance Minister Arun Jaitley came up with the different rates under the GST structure, Patanjali Ayurved, flagbearer for this segment, expressed appealed to the government to reconsider.
Earlier, responding to a question from a research analyst during an investor's conference call, Mohan Goenka, director at Emami, said, "If the government is really focusing on Ayurveda then we expect better rates."
Analysts said it was early to predict how the market would react to price hikes, but the net impact would not be too negative for the sector.
Photograph: PTI Photo