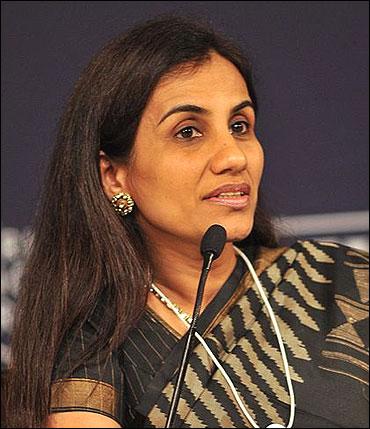 ICICI Bank on Monday said it sees no impact of the Greek debt crisis on the bank as it has no exposure to Europe.
"We have no exposure in Europe and not made any finances to the companies there. So the question of Greek debt crisis impacting the bank, does not arise," the bank's managing director and chief executive Chanda Kochhar told PTI on the sidelines of its 21st AGM.
There have been fears of the cash-strapped European nation missing its debt repayment deadline of June 30.
The situation may prompt Greece's European partners to shut the door on extending a credit lifeline after the country's surprise move to hold a referendum on bailout terms.
Worried that the Greek crisis may trigger capital outflows, Finance Secretary Rajiv Mehrishi in New Delhi said the government is in touch with the Reserve Bank which will take necessary steps to deal with the issue.
Earlier in the day, Greece imposed capital controls and closed banks until at least July 6 after Prime Minister Alexis Tsipras decided to call a July 5 referendum on a proposed bailout package.
Meanwhile, Kochhar announced that the bank will be constructing a five-storey building in this south Gujarat town, where it is headquartered.
She further said the bank has declared an equity dividend of 250 per cent amounting to Rs 5 per share for the recently concluded fiscal and added that it has maintained a good dividend record for the last 5 years.
It's standalone profit after tax crossed the Rs 100 billion mark for the first time, logging Rs 111.78 billion in profits in 2014-15.
The bank will continue to focus on leveraging technology to deliver innovative and convenient banking solutions, capitalising on the growth opportunities that will arise as the economy grows; and sustaining our operating parameters, to further enhance the return on equity.
The 'digital village' initiative undertaken by the bank is an effort to leverage the technology for improving the lives of people, Kochhar said.
"Our approach is based on 3Cs: cashless payment ecosystem, comprehensive application of digital technology spanning education, healthcare and skill development; and making the village fully connected through Wi-Fi," she added.
The bank has a network of 4,050 branches and 12,451 ATMs (automated teller machines).