Greek finance minister to hold talks with bankers on Sunday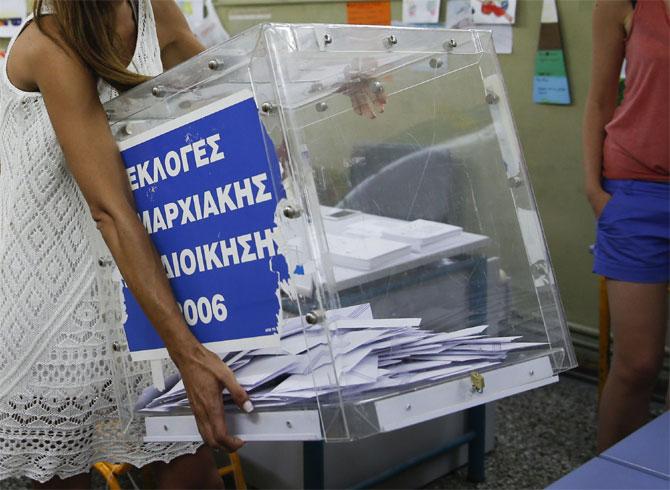 Greece's government wants to resume talks with the country's international lenders immediately to clinch a deal to keep it afloat, Greek government spokesman Gabriel Sakellaridis said on Sunday.
"The negotiations which will start must be concluded very soon, even after 48 hours," Sakellaridis told Greek television after opinion polls showed the 'No' vote with a clear lead in Sunday's referendum on a bailout proposal from creditors.
"We will undertake every effort to seal it soon."
Greece says has no plans to issue parallel currency
Greece's government is not considering printing a new currency, a government official said on Sunday, after opinion polls showed that Greeks are set to reject an aid package from creditors in a referendum.
"We are not discussing a parallel currency," Euclid Tsakalotos, the coordinator of negotiations with the country's creditors, told Star TV. "I do not think...that they are going to throw us out. We are ready to meet them as early as tonight."
Euro zone policymakers have warned a 'No' vote would make it difficult for the European Central Bank to offer Greek lenders the emergency financial assistance they rely on.