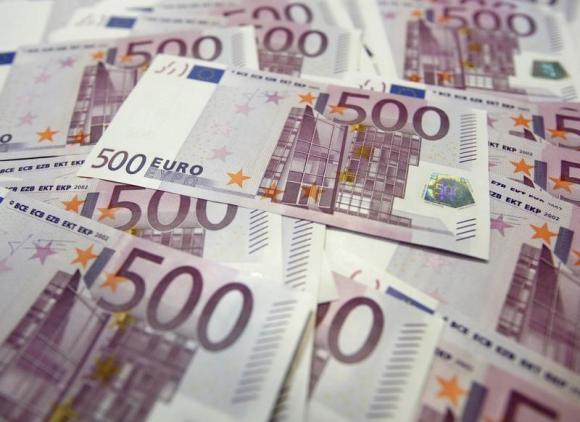 Weak euro might inflate costs and effect auto, pharma and tech firms

Indian companies with exposure to the EU are worried a weakening euro due to the unfolding Greece crisis could lead to increased cost of operations and slower exports.

Companies like Motherson Sumi, Tata Steel and Jaguar Land Rover will face higher cost of funds, as well as a weaker currency, if Greece's exit from the EU leads to currency volatility.

Analysts said Greece's exit could lead to higher interest rates as the EU tried to stem the euro's fall.
"With the dollar strengthening, the rupee will remain under pressure. This will affect importing companies. Companies with operations in the Euro zone will, either directly or through imports, witness considerable volatility.
"Those with unhedged forex exposures will be affected," said D R Dogra, chief executive officer and managing director of CARE Ratings.

"With the EU being the number one destination for India's engineering exports, a Greek crisis will hit Indian shipments.
"Capital controls in Greece could hit EU trade partners and the impact could be felt worldwide," said Anupam Shah, chairman of Engineering Export Promotion Council of India.

Engineering exports to the EU in April-May were down 1.5 per cent to $1.86 billion from $1.89 billion a year ago. Important trading partners like Germany have been reporting a negative trend in key sectors like automobiles, industrial machinery, and iron and steel.

On Monday, stocks of Indian companies with exposure to the EU fell in morning trades but recovered by closing.
"The extent to which the markets can correct cannot be gauged looking at the multiple risks that are involved," said Mayuresh Joshi, an analyst with Angel Broking. Flight of capital to the dollar and precious metals could persist till clarity on Greece emerged, he added.

Nilesh Shah, managing director of Kotak Mutual Fund, said stocks of information technology, pharmaceuticals and automobile companies having significant exposure to the euro would underperform.
Since the Greece crisis was unfolding for some time, it was unlikely to cause as deep a correction as the 2008 global crisis, he added.

Analysts said stocks of companies like HCL Technologies, which generated about one-third of its revenues from the Euro zone, could feel the heat.

Capital goods company Crompton Greaves is likely to be affected because of its exposure to Belgium and other parts of Europe.
The company is planning to sell these assets and it recently announced it would decide on offers for sale soon.

Automobile component companies Bharat Forge and Motherson Sumi derive around 50 per cent and 80 per cent of their revenues from the EU. A weaker euro would impact their earnings in rupee terms, analysts said.

Pharmaceutical companies exporting to the EU will be under the spotlight as well. But companies like Dr Reddy's, which derived five per cent of its sales from Europe, are putting up a brave face.
"If the euro falls further, it will provide us an opportunity to raise funds," said Saumen Chakraborty, president and chief financial officer of Dr Reddy's. "But to understand the real impact, if any, we have to see how things play out on the euro front," he added.

A top official of Motherson Sumi said its orders to European companies such as Daimler, Volkswagen and BMW are executed from local production there.
"So, there is a natural hedge.
"I do not see an impact.
"Only 15 per cent of the company's consolidated revenue comes from the standalone business and exports are only 15 per cent of the standalone business.
"Moreover, these exports take place to a number of geographies," said Pankaj K Mital, chief operating officer at Motherson Sumi.

Tour operators said the Greek crisis would not hurt business. According to the tourism ministry, less than 8,000 Greek tourists visited India in 2013, contributing just 0.11 per cent of India's foreign tourist arrivals.
Tour companies said they had warned Indian tourists about the crisis and had advised them to carry enough cash.

"The share of Greece in our Indian and European outbound business is minuscule and there will be no impact. Of our total international revenue, 15 per cent is denominated in euros.
"We do not have any euro-denominated debt.
"We, in fact, will benefit from a weak euro as it makes European destinations cheaper for Indian customers," said Anil Khandelwal, chief financial officer of travel company Cox & Kings.