Sebi had given an extension last year for PSUs to meet 25% minimum public shareholding rule
Illustration: Uttam Ghosh/Rediff.com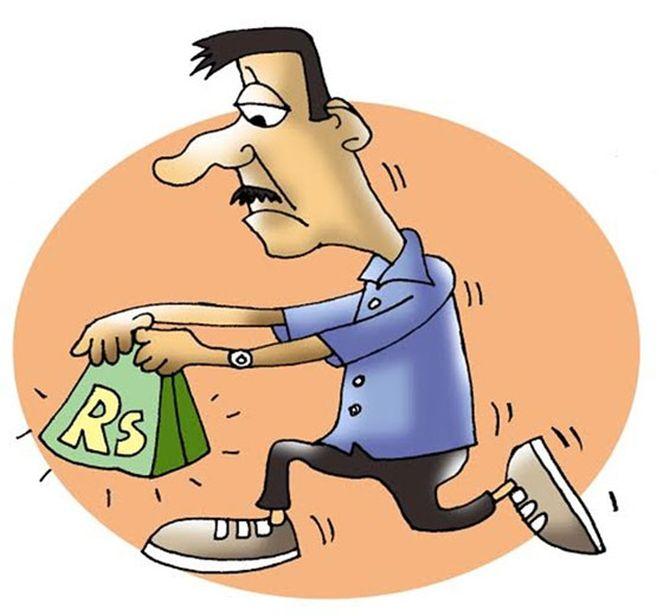 The government will be required to sell stake worth over Rs 26,980 crore in less than two months in order to meet a regulatory deadline for minimum public shareholding.
The Securities and Exchange Board of India (Sebi) had granted an extension last year for listed public sector companies to meet the 25 per cent public shareholding rule. The deadline expires on August 21.
An examination of current shareholding shows that the Centre will have to sell Rs 18,140 crore in companies, excluding public sector banks (PSBs).
Embattled PSBs, whose government stake increases on account of capital infusion, would need another Rs 8,830 crore in stake sales, according to the June 26 share prices and shareholding data compiled by the Business Standard Research Bureau. This takes the total to Rs 26,980 crore.
Pranav Haldea, managing director, Prime Database Group, said it would be unlikely to see such a large number of issues in such a short period of time. "I would be surprised if it happens by the deadline. An extension in timeline is quite possible," Haldea said.
S P Tulsian, an independent market expert, said that there were multiple reasons for the lack of action in the space. Many government companies are trading at high valuation relative to their fundamentals because scarcity drives up prices for these companies.
Large chunks can only be sold at a discount. But a significant discount which would generate an interest can be problematic, as the government could be accused of selling it at throwaway prices.
Other companies have limited appeal to begin with, which could stymie the efforts at divestment that the government has been making.
"Many of these public sector undertaking (PSU) stocks have no appetite, if you see even in the bond market," he said.
"The government has always got extensions," said an investment banker whose firm has handled government issues before.
PSBs have sought various exemptions over capital infusion, though they would otherwise have had to shed government stake.
"The provisions of the Securities Contracts (Regulation) Rules pertaining to maintaining the minimum level of public shareholding will apply to PSBs also," said Yogesh Chande, partner, Shardul Amarchand Mangaldas.
Companies listed with post-issue capital of above Rs 4,000 crore at the offer price and which have offered 10 per cent and not more than 25 per cent to the public, have a period of three years from the date of listing to increase their public shareholding to at least 25 per cent in the manner specified by Sebi.
Recent listing, including Bharat Dynamics, Hindustan Aeronautics, and General Insurance Corp of India, would all eventually require unloading stake to meet guidelines.
The total stake, including such recent listings, would be Rs 47,000 crore.
Interestingly, this is not the only instance where public sector companies have fallen short of such requirements.
The government had previously failed to meet norms for independent directors and women directors.
Two companies (MMTC and BEML) do not have women directors. One of them, MMTC, has not had one since April 2015.
Thirty PSUs have not met the requirement for minimum proportion of independent directors on their board, show numbers compiled by Prime Database.