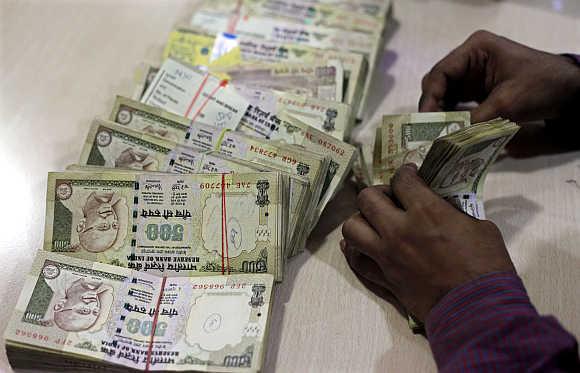 Government proposes to introduce Priority Sector Lending Certificates (PSLCs), on the lines of carbon credit trading, wherein banks can earn premium for exceeding targets.
This will be a part of the government's "re-orientation" of the priority sector lending schemes where banks are given targets to provide credit to specific sectors, like exports and agriculture.
"PSLCs will provide a market-driven incentive for efficiency and enable banks to sell their surplus lending and thus earning a premium for their efficiency/geographical spread," sources said.
Earlier this month, an RBI committee had recommended introduction of PSLCs to enable banks "to meet their PSL requirements even while leveraging their comparative advantage in lending".
The changes proposed in the priority sector guidelines are aimed at re-aligning the norms with the significant change in the economic structure, contribution by various sectors to GDP and the demographic profile.
So far total credit extended by banks in priority sector lending is Rs 21,54,356.29 crore.
Among the changes proposed, renewable energy sector is likely to be accorded the priority sector lending status, up to Rs 10 crore loans. Loans of up to Rs 5 crore for social infrastructure, like schools and health care facilities, drinking water facilities, sanitation facilities would also be brought under the scheme, for towns of less than 1 lakh population.
To enhance credit to small and marginal farmers, a separate sub limit of up to 8 per cent would also be introduced in the PSL for the first time.
In addition to micro and small enterprises, medium enterprises are also proposed to be brought in the ambit of PSL. Banks are required to lend 40 per cent of their advances to priority sectors, which also include agriculture, education and housing.
Under carbon credit trading norms, companies who pollute more can buy the points from those whose emissions are less. It provides incentive to less polluting units and also helps in keeping the overall emissions under control.