In the upcoming round of privatisation, unviable airports are likely to be clubbed with six main airports and a prospective bidder may be restricted to bid for two airports.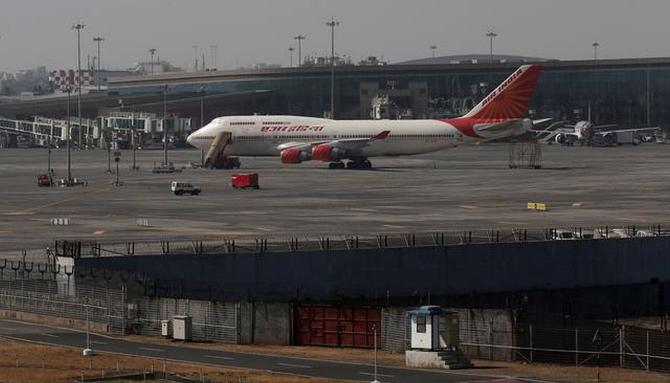 Facing criticism that the policy of privatising profit-making airports is saddling the Airports Authority of India (AAI) with economically unviable airports and fostering monopoly in the sector, the Centre is planning to rewrite how airports have been privatised in the country.
In the upcoming round of privatisation, unviable airports are likely to be clubbed with six main airports and a prospective bidder may be restricted to bid for two airports.
The government is in the final stages of framing rules of privatising airports at Amritsar, Varanasi, Bhubaneswar, Indore, Raipur, and Tiruchirappalli.
An Empowered Group of Secretaries (EGoS), chaired by the Cabinet Secretary, has proposed that six unviable airports in a similar geography are to be sold as a package to the winning bidder.
According to the plan, Varanasi will be clubbed with Kushinagar airport, Bhubaneswar will be attached with Jharsuguda, and Indore, Amritsar, and Tiruchirappalli airports will be clubbed with Jabalpur, Barmer, and Salem airports, respectively.
The EGoS has directed AAI to analyse the attractiveness and constraints of such a process before finalising the units for sale.
It is simultaneously holding feedback discussions with state governments as many of these remote airports are under the ownership of states.
"There were concerns that if all lucrative airports are given to private players, they may create resource constraints for AAI, which is responsible for developing and operating many unviable airports as part of a public service intent," said a senior government official aware of the development.
After the previous round of privatisation under which Lucknow, Ahmedabad, Jaipur, Mangalore, Trivandrum, and Guwahati airports were sold to Adani Enterprises, the Airports Authority Employees Union, an independent union of AAI, had alleged that the current privatisation policy is giving room to the private partner to earn windfall profit at the expense of AAI.
The union noted that AAI is given the task of building and managing loss-making smaller and non-metro airports.
It was concerned that with the privatisation of profit-making airports, AAI will be saddled with only economically unviable airports.
One more reason to club loss-making remote airports is that the Covid-19 pandemic is straining the finances of AAI and may push it into losses in 2020-21 (FY21) - the first time since its formation in 1995.
But, despite a fall in revenue, AAI will not reduce its capital expenditure (capex) plan since all public sector enterprises have been asked by the finance ministry to continue with the proposal to revive the economy.
AAI has earmarked around Rs 20,000 crore to be spent in the next five years, Rs 5,026 crore of it in FY21 alone.
It has spent Rs 4,950 crore in 2019-20 as capex.
"A private player can develop the remote airport in close proximity to a major airport as the hub of maintenance and repair units or for parking aircraft.
"There have been some apprehensions that such a model may drive down value.
"A final decision will be taken after considering all aspects," said the official.
The government is also planning to restrict the number of airports a private player can bid for.
According to the plan, the six airports are to be bid out only two at a time.
Once a company wins two airports, it will be restricted to bid in the next round.
The review of the rules comes after Adani Enterprises, the company controlled by billionaire Gautam Adani, snapped up all six contracts for upgrading airports in 2019, despite having no experience in running them.
This, the government believes, had made it vulnerable to accusations by Opposition parties of favouring a particular company.
"With the demise of GVK Group, there is only the GMR and Adani Group present in the sector.
"We don't want a duopoly to develop. Hence, the plan," said the official.
After acquiring 74 per cent stake in Mumbai International Airport, Adani Group now controls seven airports in India.
This makes it the biggest private operator in this space in terms of the number of airports.
Photograph: Francis Mascarenhas/Reuters