The intention of the government is to cap prices of drugs that are essential and which the public widely uses.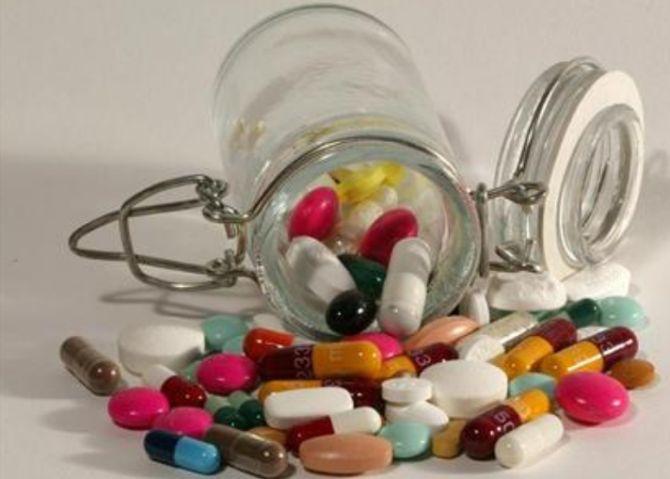 The government may consider rationalising trade margins of antibiotics after having done so for cancer drugs.
The expert committee set up to look at prices of drugs and advise the National Pharmaceutical Pricing Authority (NPPA) could examine this section.
Many antibiotics are already under a price cap.
However, this committee could examine the segment as a whole and take a holistic view on price caps in this segment.
A senior government official looking into this matter said: "More than any segment of drugs, it would be beneficial to look at antibiotics.
"Doctors prescribe antibiotics for anything and everything these days."
Pharma industry players said the government move was likely to be restricted to the non-branded generic segment because the branded generic segment (like common antibiotic brands such as Augmentin) had a standard trade margin.
R K Baheti, director (finance), Alembic Pharmaceuticals (which owns popular brands like Azithral), said trade margins for branded generic drugs were always standardised.
"For scheduled products, the margin is 8 per cent for the stockist and 16 per cent for the retailer, while for non-scheduled products, it is 10 per cent and 20 per cent, respectively.
"This is standard. As a manufacturer, it is our discretion to fix the maximum retail price for non-scheduled drugs, while the prices of scheduled drugs are fixed by the pricing regulator, and then the trade margins are standard," he said.
He added for promotional schemes, a manufacturer might offer a higher margin to trade.
For non-branded generic medicines, however, the margins are not standardised. Industry sources said the government might try to rationalise margins in this segment, and if that happened, it would be beneficial for branded generic players.
Ameesh Masurekar, director at AIOCD Pharmasofttech AWACS, a market research firm, said for antibiotic injectables at times there was some discounting or pricing change when a manufacturer sold it to a hospital.
"If trade margins are rationalised, it would not impact the realisations of pharma companies, but may affect hospital margins," he said.
However, the government has not yet discussed the issue of trade margin rationalisation with the industry.
Sudarshan Jain, secretary general of the Indian Pharmaceutical Alliance, which represents major players, said after the government deliberated on any proposal, it called the industry for a stakeholder meeting.
"In the case of antibiotics, no such meeting has happened yet," he added.
As such antibiotics or the anti-infective category roughly accounts for 13.5 per cent, or around Rs 18,000 crore, of the Indian pharma market.
Analysts say the growth rate in this segment has been slower than that of the general market, from 10-12 per cent annually to 7-8 per cent.
If we take the five-year compound annual growth rate (CAGR) of top pharma companies, the growth of the anti-infectives category has been slower than the overall growth of the firm.
For example, the data from AIOCD Pharmasofttech AWACS shows that if Sun Pharma clocked a 10.6 per cent CAGR, the anti-infective portfolio clocked a 6.1 per cent CAGR.
Similarly, for Mankind Pharma, it is 12.9 per cent (overall growth) and 6.5 per cent of anti-infectives.
The slowdown is primarily because companies have been focusing on chronic therapies more because antibiotic sales are considered seasonal.
Many antibiotics are also under price control, thereby reducing the margins.
The NPPA had capped the trade margins of cancer drugs after an expert committee said they were exorbitant.
This committee was set up to take up the issue of drug pricing so that medicines that were non-scheduled and out of the National List of Essential Medicines (NLEM) could be considered for price control.
The intention of the government is to cap prices of drugs that are essential and which the public widely uses.
The NPPA caps the prices of drugs that are part of the NLEM and tells companies that prices of other drugs cannot be increased by more than 10 per cent annually.
Photograph: Jacky Naegelen/Reuters