The senior management of state-owned banks might get less of performance-linked pay this year than in the past, if they fail to bring down bad loans and high-cost deposits.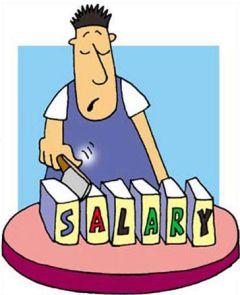 To improve the asset quality of government-owned banks, the finance ministry is planning to raise the bar for meeting targets set under the Statement of Intent (SoI), an agreement that describes in detail a company's intention to execute a corporate action.
"Stiff targets will be assigned in terms of level of gross non-performing assets (NPAs) and their recovery. Besides, current & savings accounts (Casa) as a percentage of total deposits range between 25 per cent and 43 per cent. High-cost deposits should come down and these low-cost deposits should gear up towards 40 per cent," a ministry official told Business Standard, requesting anonymity.
The targets are set every year and the annual incentives of state-owned bank chiefs and executive directors are linked to achieving these quantitative and qualitative parameters.
The maximum incentive for a chairman & managing director is Rs 800,000 a year and for an executive director it is Rs 650,000, if they score 100. One mark less and they lose Rs 100,000 each; if it's 40 marks less, they lose everything.
"We might also introduce new items in this year's SoI, with focus on some sub-sectors such as low-cost housing and micro, small & medium enterprises," said another official, who didn't want to be named.
At present, Casa deposits and net profit carry the maximum weightage (10 marks each) in performance evaluation; the maximum marks for all other parameters, including NPAs are five.
With NPAs crossing 4.4 per cent of total advances at the end of March, the ministry might change the metrics to assign a higher weightage to the NPA measure, so that bank chiefs work harder to improve asset quality.
"Rarely is anyone able to meet 100 per cent of the target. To show a better performance, bank chiefs often try to hide the worst and project the best," said an executive.
The quantitative parameters for evaluation also include return on average assets, net interest margin, growth in advances to agriculture and weaker sections, staff cost to income ratio, performance of regional rural banks (RRBs), capital adequacy ratio and other costs.
The qualitative parameters comprise business strategies, operational milestones, human resources development, e-governance and e-payment, functional integration of RRBs with sponsor banks, business process re-engineering and innovation.
The SoI was introduced by the government in 2006, to raise the bar of performance of banks year after year.
The government keeps adding or removing parameters to the list, depending on the requirements of the economy. While the parameters remain the same for all banks, targets vary from bank to bank.
SoI discussions have been concluded with the top management of most of banks and the finance ministry will start sending the letters assigning the targets by the end of this month.
The evaluation would be done by the remuneration committee, consisting of the government nominee director, the RBI nominee director and two other directors.
The Khandelwal committee on human resource issues in these banks had suggested moving away from the practice of providing uniform financial incentives, arguing each bank had its own unique characteristics and business profile.
It stressed the need to give higher weightage to qualitative issues such as change in management, customer-centric innovation, organisation restructuring and a transformation agenda among others.
State banks have also been asked to optimise expenditure by rationalising cost of employees, security, electricity, stationary, transportation and other overheads.
They are also required to optimise utilisation of space to save recurring expenditure on rent and innovate in opening of leaner and greener branches and ATMs. The finance ministry has asked the banks to use technology in a big way.