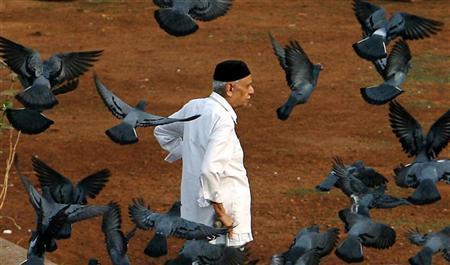 Government on decided to continue its Rs 1,000 per minimum monthly pension scheme in perpetuity, a move which would benefit over 20 lakh pensioners under social security scheme run by EPFO.
The scheme was initially effective only till last month.
"The Union Cabinet, chaired by Prime Minister Narendra Modi, today gave its approval for continuation of the minimum pension of Rs 1,000 per month to the pensioners of Employees' Pension Scheme, 1995 (EPS) beyond 2014-15 on perpetual basis.
Currently, it is effective only up to March, 2015," an official press release said. Retirement fund body EPFO had suspended the Rs 1,000 minimum monthly pension scheme from April 1.
The Employees' Provident Fund Organisation (EPFO) had to suspend the scheme in the absence of any direction from the government to continue with this benefit beyond March 31.
The scheme was launched with effect from September 2014, hiking the pension amount to a flat Rs 1,000 per month for those who were getting lower amount earlier.
"Providing a minimum pension of Rs 1,000 per month is an effort to provide meaningful subsistence to pensioners who have served in the organised sector. The present proposal is likely to benefit approximately 20 lakh pensioners under EPS, 1995," said the release issued today said.
The Cabinet also approved corresponding grant of continuous annual budgetary support for implementing the minimum pension, which will be to the tune of Rs 850 crore or Rs 8.50 billion) per year on a tapering basis.
A large number of member pensioners under the EPS, 1995 receive low pensions, which is not commensurate with the growing cost of living.
The primary reason behind a meagre pension is that it is calculated on the basis of pensionable service and average of last sixty months' wages. If either of them is low, the pension amount will also be low.
This is largely seen in cases of employees of seasonal industries. Pensioners, who were earlier members of the erstwhile Family Pension Scheme, 1971, have been given past service benefits for determining pension as per Para 12 of the Employees' Pension Scheme.
This has resulted in fixation of low pension for these pensioners.