GIC entered Indian real estate in 2005, when it did a deal with residential developer XS Real, a Chennai-based developer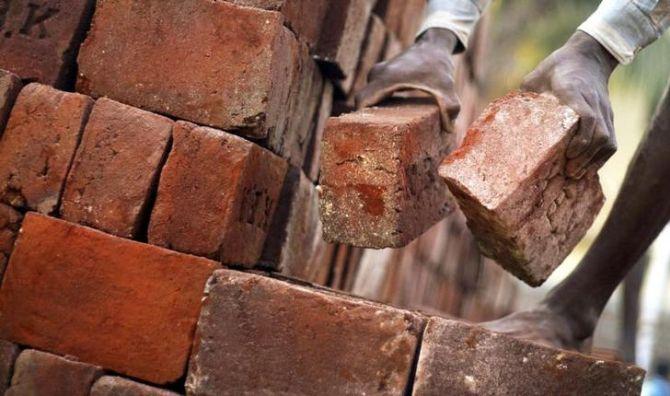 Till two years earlier, the investor community said GIC, the Singapore government's sovereign wealth fund, was a slow mover in Indian real estate.
Not now; it has signed deals worth Rs 12,600 crore over the past eight months in the segment.
After a Rs 9,000 crore deal with DLF late last year, GIC signed a deal with Prestige Group's rental arm for Rs 2,600 crore in February.
Last week, it signed a Rs 1,000 crore deal with Godrej Properties, wherein the investment firm managed by GIC took a minority stake.
GIC entered Indian real estate in 2005, when it did a deal with residential developer XS Real, a Chennai-based developer.
It has invested a little over Rs 20,000 crore in the segment here since then.
However, US-based private equity (PE) giant Blackstone is way ahead at Rs 33,500 crore, mainly due to aggressive investing at information technology (IT) parks and retail malls.
As of last year, seven per cent of GIC's funds, globally, were in real estate, nine per cent in PE and 17 per cent in emerging market equities.
Separate India numbers are not available. An e-mail to GIC did not get a response.
"Despite deep pockets, they have been selective in choosing a partner, a key success ingredient for them. Considering the way they are evaluating investment opportunities, GIC should be one of the largest PE investors in Indian real estate in times to come," said Shobhit Agarwal, managing director at ANB Capital Advisors.
Though GIC has done deals similar to peers, such as buying of stake in rental companies of property developers, it is different from the others in a couple of matters.
One, unlike Blackstone or Canada's Brookfield, it does not have a definite exit horizon, as it has perpetual government money.
"The other global investors have a five to seven-year plan to exit. GIC does not need to exit in that time frame, as it has perpetual money," said a fund manager, who did not want to be named.
He added that it remains as a passive investor; it does not run the assets.
According to sources close to GIC, it is also unlikely to look at REITs (real estate investment trusts) in the country.
"They do not need to exit their investments in the near future. So, they are unlikely to float a REIT here," said the source.
In contrast, Blackstone is looking at forming two REITs, one with the Bengaluru-based Embassy group and the Pune-based Panchshil Realty, to exit its investments.
Blackstone is also selling its IT parks in Pune, which are not part of its core strategy.
GIC is neck to neck with its global rivals in terms of owning commercial real estate.
Based on its share of partnerships, GIC has an office portfolio of a little above 20 million sq ft. Blackstone has 38 mn and Brookfield has 24 mn sq ft.
Also, GIC has created a diverse portfolio of residential, office and retail properties. Blackstone and Brookfield have largely focused on commercial properties.
GIC has signed joint ventures with Bengaluru-based Brigade and DLF to develop housing properties.
"GIC has been in the country for some time and understands all asset classes well. A diversified strategy also helps in mitigating risk," said Amit Goenka, chief executive at Mumbai-based Nisus Finance Services.
Photograph: Reuters