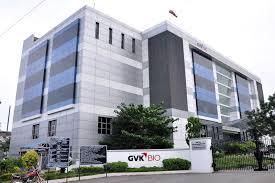 Germany's drug regulator has banned the sale of 80 generic medicines with immediate effect on the grounds that their clinical trials conducted by India's pharmaceutical research company GVK Biosciences were "insufficient".
The Federal Institute for Drugs and Medical Devices said it had ordered drug manufacturers, wholesale dealers, medical stores and other outlets not to sell or use these medicines any longer.
It also suspended the marketing authorisation given to the drugs concerned based on the data of clinical trials supplied by the Hyderabad-based contract research company.
The regulator said it had informed the drugs manufacturers about its decision on Monday and the ban on the sales of medicines came into effect on Tuesday.
Among the medicines affected by the ban are those for treating high blood pressure, depression, migraine, epilepsy and Parkinson's disease and they involved the products of 16 pharmaceutical companies.
Patients still using these medicines have been advised to consult their doctors.
In a press statement, the regulator said it did not expect its ban to cause any shortage of supplies as similar generic versions of these medicines by other manufacturers as well as their original branded versions are available in the market.
So far, it has no information about any health risks for patients, who have been using the banned medicines.
The regulator investigated the marketing authorisation of 176 medicines by 28 pharmaceutical companies after an inspection of GVK Biosciences' facility in Hyderabad revealed "substantial deficiencies" in carrying out the clinical trials of the generic medicines and in the validity of its data to support marketing authorisation applications, the statement said.
In view of these "serious and systematic deficiencies", the bio-equivalence studies carried by the Indian company to establish that the generic versions have the same effect on the human body as the original branded versions, cannot be accepted as a basis for marketing approval, the statement said.
Media reports said earlier that the European Union's drug regulator the European Medicines Agency (EMA) believes that GVK Biosciences has been systematically manipulating its studies carried out on behalf of European drug manufacturers.
It had raised concern over the reliability of the studies conducted at the GVK Biosciences facility between 2008 and 2013 and ordered a review of the marketing approvals based on the data provided by the company.
Among the 80 drugs banned by the watchdog, marketing authorisations were already withdrawn in the case of 17 medicines by five companies because the authorisation holders either asked for that or did not seek an extension, the statement said.
However, marketing authorisation of these drugs and the remaining 63 medicines by 11 companies will remain suspended until the authorisation holder submits the results of a new bio-equivalence study. Marketing approval given to 96 medicines will remain valid, it said.