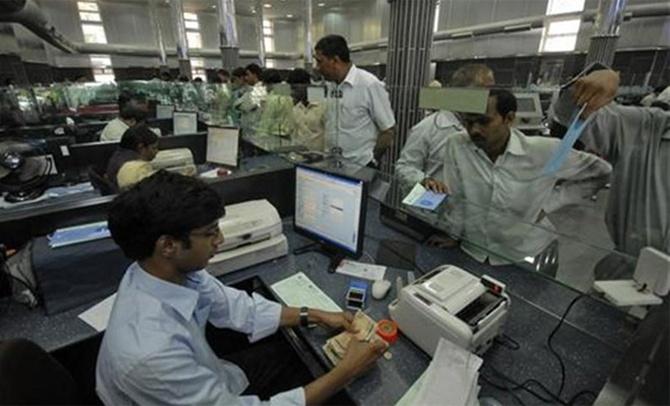 PSU banks have reported over 2,100 fraud cases involving a sum of Rs 11,022 crore (Rs 110.22 billion) in the first nine months of the ongoing fiscal, with PNB reporting the maximum number of such instances.
An analysis of the data available with the Reserve Bank shows fraud cases, involving amount of Rs 1 lakh and above, in 26 state-owned banks during April-December 2014 has already surpassed the 2013-14 figure.
In 2013-14 fiscal, there were 2,593 such cases involving an amount of Rs 7,542 crore (Rs 75.42 billion). The figure has shot up to Rs 11,022 crore from 2,166 cases in the nine-month period ending December 2014.
Delhi-based Punjab National Bank (PNB) had 123 cases of fraud totalling Rs 2,036 crore (Rs 23.06 billion), followed by Central Bank of India with 147 cases involving an amount of Rs 1,783 crore (Rs 17.83 billion).
Although the number of such fraud cases is the highest in country's largest lenderState Bank of India (SBI) at 474, the total amount involved was less at Rs 1,327 crore (Rs 13.27 billion).
Syndicate Bank reported 114 cases of frauds with total amount of Rs 749 crore involved, followed by Oriental Bank of Commerce (OBC) at 86 cases involving Rs 719 crore (Rs 7.19 billion).
PSU banks report fraud cases of Rs 1 lakh and above to banking regulator RBI.
As per the data, Bank of Baroda (BoB) reported fraud worth Rs 597 crore (Rs 5.97 billion), followed by IDBI Bank (Rs 507 crore), UCO Bank (Rs 424 crore) and United Bank of India (Rs 376 crore).