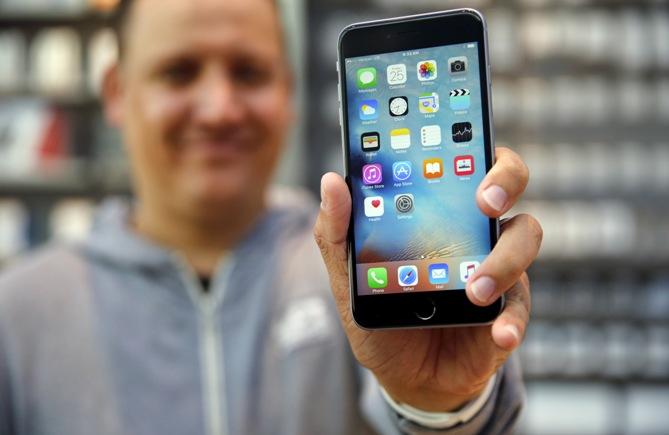 The Taiwanese maker is adopting a model of setting up smartphone assembly lines in multiple cities across India.
Foxconn, the biggest contract manufacturer for Apple, is setting up its first iPhone manufacturing unit in India in Ahmedabad, as the world's most valuable company looks to increase presence and replicate its China success in the country.
The Taiwanese maker is adopting a model of setting up smartphone assembly lines in multiple cities across India, with a second iPhone facility coming up in Gurgaon, as Apple steps up efforts to grab a larger pie of the world's fastest growing smartphone market, people familiar with the development said.
A Gujarat government official, who did not wish to be named, confirmed Foxconn's plan to set up an iPhone assembly unit in Ahmedabad. An announcement is likely to be made during the Vibrant Gujarat Global Summit 2017 to be held on January 10 at Gandhinagar.
Foxconn declined to comment, saying Foxconn Technology Group follows a "strict company policy of not commenting on any matters related to current or potential customers or any of their products".
Apple has been stepping up efforts to grow its business in India, announcing that it will open its brand-owned stores in the country, besides a 4,000-people facility in Hyderabad for its mapping unit.
A proposal to bring used smartphones and assemble locally was rejected by the Indian government last year. However, it got local sourcing norms relaxed from the department of industrial policy and promotion to open its stores in the country.
It has also contracted Wistron, another Taiwanese firm, which had built Apple's affordable iPhone 5c and iPhone SE models to set up a unit for iPhones in Bengaluru.
India has emerged as one of the fastest growing markets for Apple's iPhone in the world, with sales growth crossing 50 per cent in the 12 months ended September. While the base is still tiny, at three million units per annum or two-three per cent of the market, Apple is already the second largest smartphone maker in India in terms of revenue.
While waiting to produce phones locally, which would help bring down the cost of its premium smartphones marginally, Apple has stepped up offering its services to reach out to more users in the country. It rolled out its streaming music service Apple Music for users on the Android platform, which accounts for nine out of 10 smartphones sold in India, hoping that they would upgrade to its ecosystem in the future. In November, it firmed a deal with Ola to allow the ride-hailing company's one-million daily customers stream music from its platform.
India is also talking to Apple to use the facilities of Foxconn and Wistron to not only build iPhones for the local market but also as a base for exports. For this, the state governments in Gujarat and Karnataka, besides the Centre, were in talks with Apple to provide additional sops to incentivise exports, sources added.
Foxconn has a facility in SriCity in Andhra Pradesh, where it produces smartphones for Xiaomi, Gionee and Reliance Jio's Lyf. It is in talks with the government to revive the Nokia facility in Chennai, while its proposal to invest $5 billion in Maharashtra is yet to take off.
Photograph: Robert Galbraith/Reuters.