The ongoing oil price decline is mainly a result of oversupply in the global market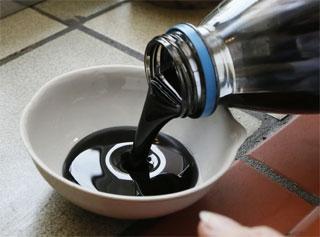 The latest crash in the global crude oil prices may have sent the world markets in a tizzy on concerns that price below $50 per barrel would impact fresh investments but there are at least four reasons why the crash may not be sustainable at the current low levels.
The ongoing oil price decline is mainly a result of oversupply in the global market - due to rising US shale oil production and the insistence of the Organization of the Petroleum Exporting Countries (OPEC) to maintain market share - coupled with a slump in demand from major importers including China.
But, supply and demand are not significantly out of balance compared to recent history to justify the new normal of $50 per barrel for oil prices. Data from the International Energy Agency (IEA) shows the demand-supply imbalance of the last two quarters (third and fourth quarters of calendar year 2014), roughly 500,000 barrels per day, is not out of line with previous quarters.
The demand-supply imbalance was more in the second quarter of 2014 and even higher in the first and second quarters of 2012. "In fact, 500,000 barrels of overproduction (approximately 0.5 per cent of total) is equal to OPEC overproduction versus its own quota. And yet, we saw crude plunging badly in the last two quarters with no parallel when the world was similarly oversupplied in the past," equity research firm Edelweiss said in a report. " It is difficult to see how half a million or even a million barrels a day (around 1 per cent of total production) justifies a 50 per cent drop in price," it adds.
Analysts also believe that over-reaction to projections of future oversupply has caused fear. At a low crude oil price, this projection is likely to be wrong. The IEA projects a growing imbalance of 1.5 to 2 million barrels a day in 2015, which could get only worse going forward. "But even if the Saudis do not intervene, will a 1.5 to 2 million barrel overcapacity really materialize?" the report said.
Another factor that may ensure the low levels of prices are only short-lived is that the current prices are suppressed below even the cost of supply. Estimates suggest that at $60 a barrel, a significant number of US shale projects do not meet the economic threshold. These projects may go ahead but similar projects in the pre-drill stage will not. Projects get more expensive with time as producers develop easy stuff first. Analysts are expecting a 50 per cent drop in development projects that otherwise would have materialised.
Also, cash-strapped oil-producing countries will become more unstable at lower prices leading to fears of supply disruptions. Among the largest producers, Russia is hugely dependent on oil and gas production - with oil revenues making up 45 per cent of the government budget. With the sharp fall in prices, Russia's economy is expected to shrink 4.5 per cent next year if crude oil stays at average $60 per barrel. Also, there is growing concern the crash in crude oil could cause Venezuela, another major oil producer, to default. The nation's economy - heavily dependent on oil revenue - is set to shrink by 3 per cent this year and inflation remains rampant, Edelweiss report said.