Several Fortune 500 companies, including retail giants, are setting up and expanding research and development facilities in India to leverage the country's technology knowhow, says Peerzada Abrar.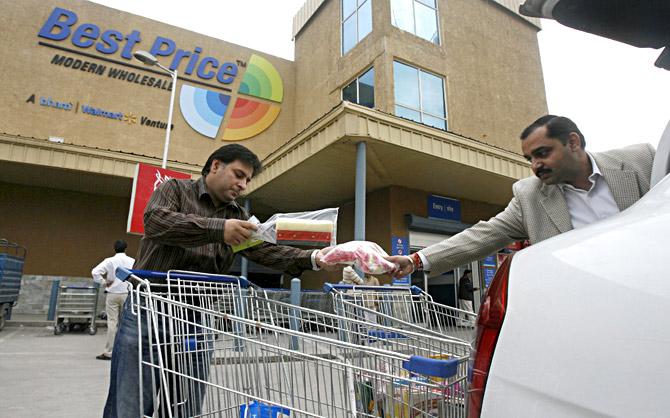 At first glance, Walmart Labs, the US retail giant's technology centre in Bengaluru, does not look any different from neighbouring tech companies on the city outskirts.
Inside, one sees hundreds of employees glued to their computer dashboards, a common sight at most tech companies in India's IT hub.
But what they are doing here is rather unusual.
The engineers at Walmart Labs are checking for anomalies in the Internet of Things (IoT)-based appliances at more than 4,700 stores of Walmart, located in different parts of the US.
They get alerts when, for example, the temperature of a refrigerator in a store in the US changes from the level suitable for fruits, vegetables or meat, and they correct that anomaly sitting thousands of miles away in Bengaluru.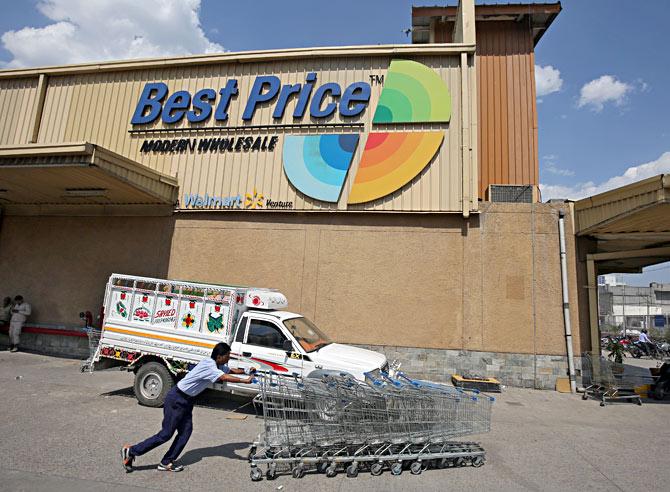 The Connected Stores platform that uses IoT technology to make devices communicate with each other intelligently is one of the several global innovations being built by engineers at Walmart Labs, Bengaluru.
These include tracking the freshness of fruits and vegetables, reducing energy consumption and predicting the inventory needed for each store.
They also track the health of the delivery vehicles using technologies, such as artificial intelligence, data analytics and IoT.
The Bengaluru facility is the third such for the Bentonville-based retail giant outside the US.
"In Bengaluru, we are starting to have a direct and measurable impact on the business, whether it is supply chain, merchandising, data analytics or customer experience," says Hari Vasudev, center head and vice-president–technology, Walmart Labs India.
"Walmart is looking to get a lot of leverage through technology and deliver superior omni-channel experiences to customers and (the lab here) is playing a big role to this effect and collaborating with teams across the globe."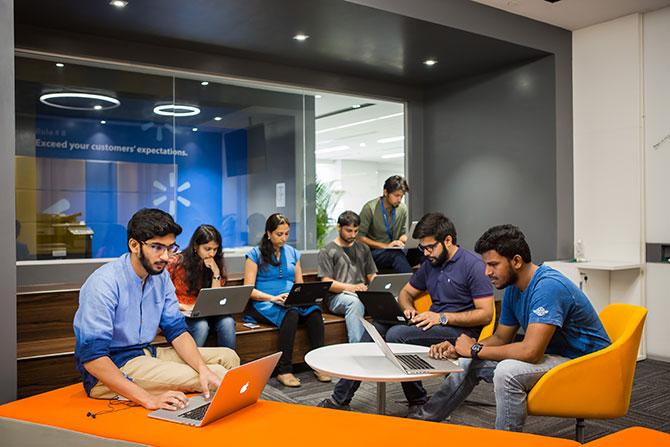 Walmart Labs has about 3700 people in India and most of them are based in Bengaluru.
And many of the innovations coming out of Walmart Labs owe their origin to the ideas pitched by employees here.
For instance, during a business trip to the US two years ago, Sreejith Sreedharan, a Bengaluru Walmart Labs employee, observed the data collected by the sensors installed inside Walmart stores were being harnessed only at the store level.
This gave him the idea of building a common IoT platform on top of the devices and connect all Walmart stores in the US through it.
He pitched the idea to the leadership team, which readily approved it and provided the necessary funding for the programme.
The scale of the issue that Sreedharan and the other engineers at Walmart Labs were trying to address can be gauged from the fact that each of the 4,700-odd Walmart stores in the US is fitted with an average of 1,500 sensors.
This means the firm has to process more than 1.5 billion data points per day.
In order to build a flexible system and scale the project quickly, Walmart Labs' engineers moved data storage and processing for the IoT platform on to the cloud (internet).
By building the IoT platform from the ground-up, they were able to achieve a high level of accuracy and reduce dependence on third-party software.
Also, by collecting real-time data from smart devices and sensors installed across Walmart facilities, the IoT platform enables monitoring and reactive and predictive maintenance capabilities.
Not only does this make store operations efficient, it also reduces food spoilage and optimises resource utilisation to ensure the company meets global energy consumption benchmarks.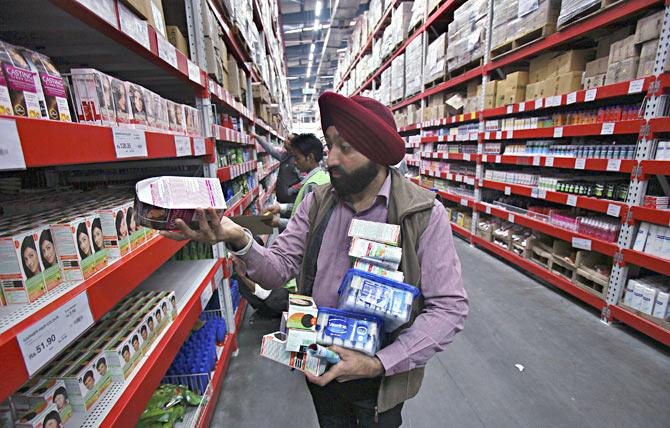 Walmart is also using its stores to fulfil online orders.
It offers online grocery customers the option to pick up their orders or have them delivered using a last-mile delivery network.
The aim is to reduce the wait time at stores and keep the accuracy of the expected time of arrival for products to above 95 per cent.
To this end, Walmart Labs has developed 'Optima' -- a pick-path optimisation solution which uses various algorithms to reduce the total time taken and distance travelled by store associates to pick up orders from the shop floor.
This is an important innovation, since in a week, the total distance covered to pick up items within the Walmart stores is around 120,000 km, which is 10 times the diameter of the earth.
The team in India is also using AI to correct mistakes and improve the quality of millions of catalogues uploaded by the suppliers and merchants on the Walmart online platform.
This includes detecting counterfeit items and verifying information such as colour, size and weight of the products as described in the catalogue.
What's more, Walmart's pricing and competitive intelligence technology help merchandisers manage the prices of the products.
This includes taking cues from competitors and other local and national trends and leveraging data science models to help decide the pricing strategy.
Walmart has also rolled out a machine learning enabled 'Smart Forecasting' platform.
This ensures that items are stocked at appropriate geo-locations in optimal quantities, keeping in mind factors like past sales, seasonality, customer buying trends and current inventory at each location.
The company says the platform has been hugely beneficial in reducing wastage and has led to savings of millions of dollars for its US stores.
According to Aryaman Tandon, director at management consulting firm Praxis Global Alliance, several Fortune 500 companies, including retail giants, are setting up and expanding research and development facilities in India to leverage the country's technology knowhow.
"India provides access to low-cost tech talent with a budding local technology start-up ecosystem.
"(Walmart Labs in India) is moving in the right direction and is a strategic path for Walmart in the long run," says Tandon.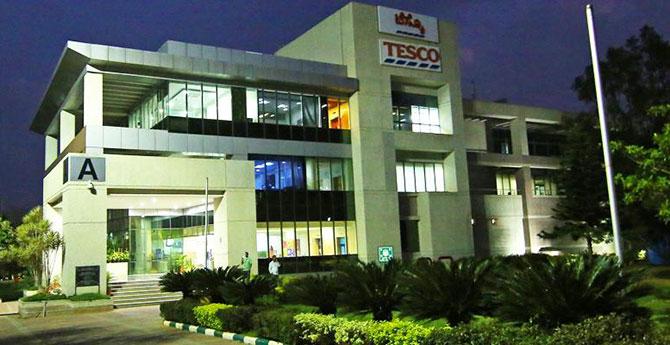 Besides Walmart, US retail giant Target and the UK's biggest supermarket chain Tesco are also betting big on India's technology ecosystem.
Tesco's technology team in the country has grown from a traditional service delivery model to an engineering organisation.
"Some 78 per cent of all our technology colleagues working here are engineering-focused.
"They work on latest technologies such as contact-free shopping, data science or automated distribution in partnership with our global technology talents.
"These help us create a differentiator in the market and also connects with our purpose of serving our shoppers a little better every day," said Sumit Mitra, CEO, Tesco Business Services at Tesco, Bengaluru.
In Bengaluru, Tesco is investing in new technologies which enables retailers to pick and process orders about 10 times faster than the manual in-store method.
Another area which Tesco's engineering team in India is focusing on is the use of augmented reality.
It enables shoppers to see real-time information about products using their phones as they move around a store.
It also gives them information on whether a particular food item is compatible with their lifestyle or diet.