Takes on UberEats, Swiggy; experts question cash burn.
Patanjali Pahwa and Karan Choudhury report.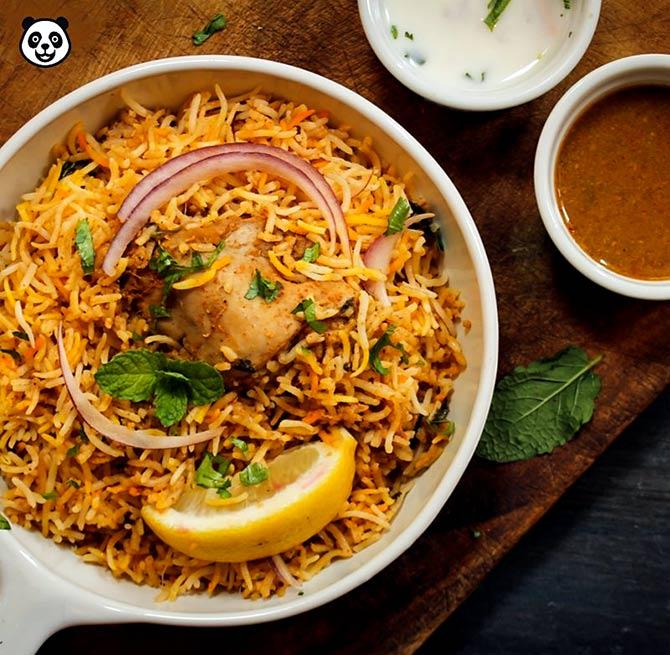 Imagine ordering the regular chicken biryani from your neighbourhood eatery on a Saturday afternoon -- not for Rs 149 per plate -- but Rs 49.
Users of Ola-owned food-delivery service provider Foodpanda are already taking advantage of this.
But it gets better.
Having placed your order for two plates of biryani, you proceed to pay through mobile wallet Paytm, and find that you have been refunded Rs 30.
So, you effectively pay Rs 68 for an order that would have otherwise made your purse lighter by Rs 280.
What can you have with your biryani? Mutton kebabs? Chicken tikka? You could get it for Rs 109.
If you want to try a different cuisine, a plate of chicken fried rice and shredded lamb will come to your doorstep for Rs 150.
Feeling your sweet tooth itch? Get a gulab jamun delivered for Rs 9!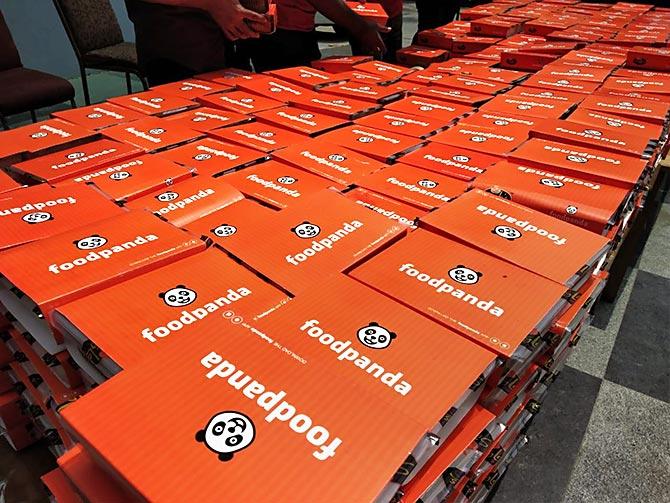 Foodpanda is able to make this possible by offering discounts as high as 70 per cent as well as refunds.
Currently working out of 50 cities, it will soon expand services to 100.
While acquiring Foodpanda in December last year for $31 million, Old had announced that it would invest $200 million.
To take on market leaders Swiggy, UberEats, and Zomato, it has been burning cash to discount food and giving higher margins to restaurant owners.
If it can become the market leader, Foodpanda will be able to raise more funds soon.
No one from Ola or Foodpanda commented on questions sent to them.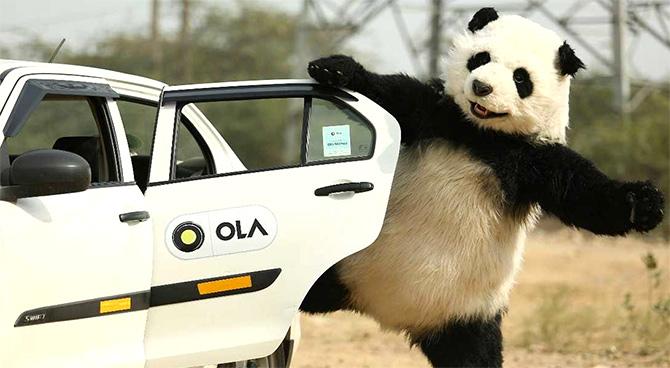 A source in the company said Ola was following the same playbook with Foodpanda as it did in its early days as a cab aggregator -- deep discounts.
"The company's goal, at present, is to get as many users and orders as possible. It has to take on Swiggy, Zomato and UberEats," said a former Ola employee.
But, is this sustainable? Will the users stick around once the discounts are withdrawn?
"By offering food at almost a third of the price, you will only be able to get deal hunters. That is not how brand loyalty is created. In fact, it can even harm the reputation of a restaurant as people might question its quality. Why is a dish available for such as throwaway price?" said a Delhi-based restaurant chain owner and a senior member of the Federation of Hotel and Restaurant Associations of India.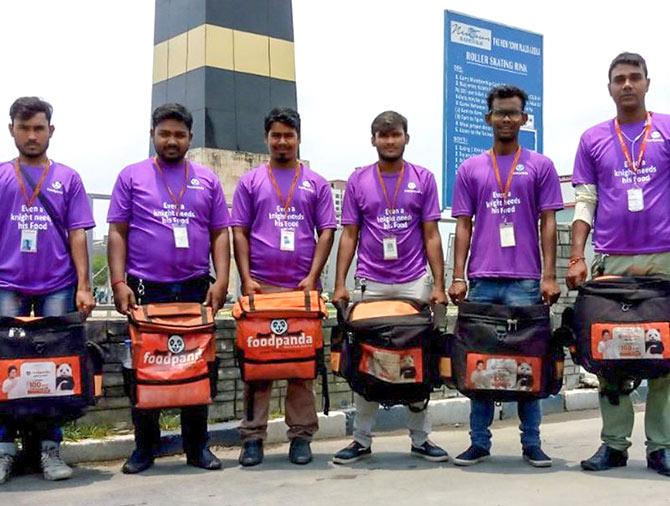 Currently, Foodpanda is footing the bill.
Another restaurant owner said he was giving only a 10 per cent discount, that too only on weekdays.
"There are days when the discount on our food ranges from 25 per cent to 60 per cent. But, we do not subsidise the food. Foodpanda pays us the full rate," said a restaurant owner of an Oriental food outlet in south Delhi.
The surge in customers is coming at a huge loss.
"Foodpanda needs each of its customers to order a minimum of Rs 400 to break even. For Swiggy and Zomato the cost is Rs 350. They also charge extra if the order is for less than the minimum amount required for free delivery Foodpanda is paying more to riders and restaurants, and taking home less cash," said a source close to Ola.
A number of mid-level restaurants and high-end quick service restaurants have been promised close Rs 10 million as revenue each year if they list exclusively with Foodpanda.
Some of these restaurants do not make more than Rs 2.5 million.
"What they have also promised is that Foodpanda would pay 50 per cent of the delta if the targets are missed. It means if Foodpanda has promised Rs 10 million and the restaurant manages to make just Rs 5 million, the company will give the restaurant Rs 2.5 million," said a senior executive at a rival food delivery firm.