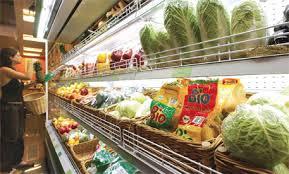 The Food Safety and Standards Authority of India has asked all states to keep a watch on milk

The nationwide alert on adulteration of food by India's apex food regulator has been welcomed cautiously by companies operating in the space.
The Food Safety and Standards Authority of India has asked all states to keep a close watch on milk, packaged water and edible oil in view of violations including mis-labelling, branding and availability of spurious products.

The move comes after samples of Mother Dairy milk in Uttar Pradesh last week were found contaminated with detergent powder.
Mother Dairy has denied its quality control measures were breached, saying the samples were drawn before they reached its chilling centre.

Following the episode, however, FSSAI has asked food commissioners across the country to collect more samples of essential commodities and send them for comprehensive testing.

While packaged food & beverage majors have welcomed the move, they argue it is unlikely to curb manufacturing of spurious products -- the bane of the business.
A recent Assocham report pegs the packaged food and beverage market in India at $30 billion (Rs 1.8 lakh crore). However, industry sources say 60-70 per cent of this market is unorganised, with products manufactured by small players who do not follow any norms or standards.
Weak enforcement, they say, has allowed these manufacturers to flourish.

"Do you know how many licences have been issued to manufacture packaged water in India?
The number is 12,000. What is the screening process when issuing these licences? No one knows.
Look around you and see the number of local brands available in packaged water in every nook and corner. How do you monitor all this?" asks Ramesh Chauhan, chairman & managing director, Bisleri International, one of the leading makers of packaged water.

Executives from Coca-Cola and PepsiCo, makers of the Kinley and Aquafina brands of packaged water, were not immediately available for comments.
But two senior officials from Cargill and Adani Wilmar, both edible oil makers, say that such alerts while welcome typically see food inspectors chasing larger than smaller brands.

"Checking adulteration in essential commodities is a must. Alerts such as these are a good move. There is no denying that. But the larger brands don't violate norms as it is made out to be.
"Unfortunately, the Nestle episode has resulted in most packaged foods in the country being viewed with suspicion. In all this, the real culprits, smaller, unorganised players go scot free," said one executive.
According to the Centre for Science & Environment, packaged food and beverage makers, whether big or small, have taken food safety norms lightly in India.
"When popular cola brands were first found to contain high levels of pesticides, our findings were contested very heavily. But the government ultimately came around to believing us that we were not incorrect in what we had detected.
"This led to the setting up of a joint parliamentary committee under Sharad Pawar," said Chandra Bhushan, deputy director-general, CSE, talking about the 2003 pesticide-in-cola episode.

Since then, CSE has done a number of studies including a second round of testing of cola brands, where high levels of pesticides were again detected (in 2006) and a more recent study of popular fast food brands.

In the latter, Nestle's Maggi noodles, McDonald's, KFC, Haldiram's aloo bhujia and PepsiCo's Lay's potato chips, among others, were found to contain high levels of trans-fats, salts and sugar, which was not communicated to the public on their labels.
FSSAI last week said it would set up an expert group to regulate salt, sugar and fat in food products following a Delhi High Court order.