Myntra opened its first Roadster brand store in the upmarket locality of Indiranagar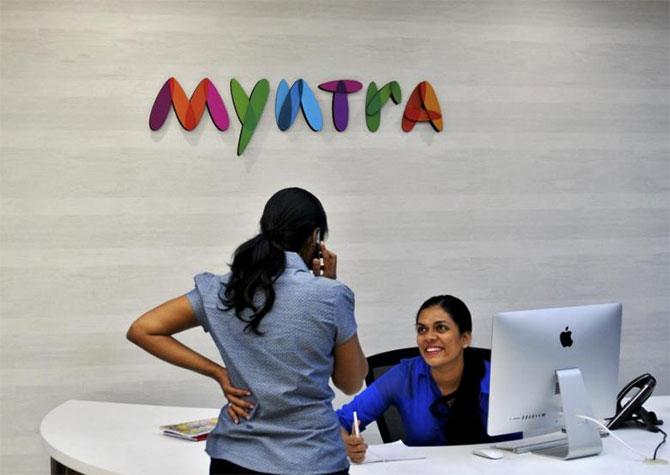 Flipkart-owned online fashion retailer Myntra has joined e-commerce peers such as Zivame, LensKart, Pepperfry and Urban Ladder to open its first offline store, as it looks to increase the visibility of its high margin in-house brands.
Myntra on Thursday opened its first Roadster brand store in the upmarket locality of Indiranagar in Bengaluru. The store will allow customers who've never shopped for Roadster products online and also existing customers get an experience of the brand offline.
"The purpose of this store is to create a Roadster brand experience," said Ananth Narayanan, CEO of Myntra.
"Of course it will do sales, but more importantly it represents the brand and it gives us the chance to experiment with omnichannel technology which we will apply in many other areas."
Myntra picked Roadster for its offline debut since it's not only the largest in-house brand the company has, but also the largest selling clothing brand on its online platform.
The brand currently contributes 8 per cent of the overall revenue of Myntra and is on track to hit a run rate of Rs 600 crore (Rs 6 billion) in the current financial year.
The company says it has used data and intelligence collected from its app to build the store, and is currently looking at is as a sole offline experiment for the next 8-12 months.
In the long run it says it is envisioning ambitious projects such as delivering products which people order from a warehouse to a store within minutes using drones.
"For most offline stores the problem I think is driving traffic or footfalls, but for instance we know that there are 40,000 Roadster customers in this area. There are many things we know from the data we get on the app and we are deploying those learnings," added Narayanan.
Currently, Myntra is looking to grow its in-house brands which yield far higher margins using offline stores, while also looking at them as sites for processing returns - one of the biggest pain points for fashion retailers.
The company is hoping this along with a differentiated shopping experience using Virtual Reality, large touch screens and lack of a cash counter will woo customers to walk in.
Narayanan countered Amazon's recent statement that its fashion category had outgrown Flipkart, Myntra and Jabong combined, claiming that the trio continued to dominate the market with close to 70 per cent market share.
He added that Myntra and Jabong were looking at a combined growth of over 60 per cent this year and were leading growth of the market.
However, with Flipkart's fashion arm looking to become profitable in the next one year, growth is expected to become strained as the company looks to reduce discounting.
The company is also looking to strike deals similar to the one it has with Spanish fashion brand Mango, where it not only has exclusive rights to sell their products online, but also acts as a distributor to its offline stores.
Photograph: Abhishek N Chinnappa/Reuters