Flipkart has not been able to process with its plans of getting into the grocery vertical and is stuck on running pilots in select cities.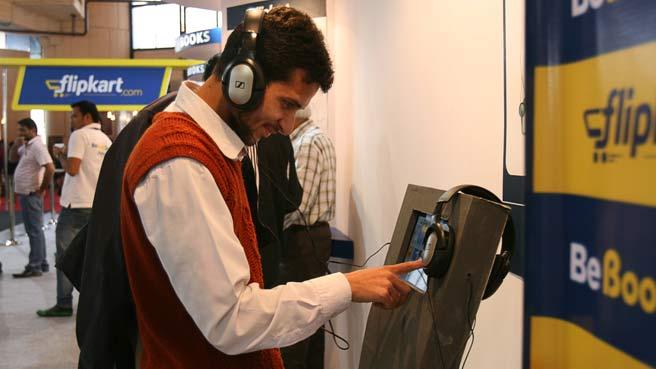 With the Flipkart-Walmart Inc stake sale deal still awaiting clearance from the Competition Commission of India, the online marketplace's mega plans of expansion, getting into new verticals, as well as possible mergers and acquisitions, have all taken a backseat.
Awaiting new orders, funds and expertise from Walmart, Flipkart has not been able to process with its plans of getting into the grocery vertical and is stuck on running pilots in select cities. The company was supposed to get experts from Walmart to understand the logistics behind grocery delivery, but that has not happened as of now.
It has also put its M&A plans on backburner which included investing in companies such as Swiggy and BookMyShow.
While excitement among employees was palpable, when they found last month that investors of Flipkart have sold over 77 per cent stake to global retail giant Walmart, teams are now anxiously awaiting fresh orders on how to proceed with expansion.
Flipkart needs Walmart's expertise in the grocery sector to restart operations in the particular vertical and also to launch a slew of different programmes, just like Amazon India.
"Flipkart plans to launch rapid delivery (or next day delivery), as well as understand which of its products could be added to the list of items that could be effectively sold in the grocery segment. For this Flipkart needs Walmart's help as they are the ones who have been successfully handling grocery retail for the longest time," said a person close to the company.
After closure of the deal, Flipkart was supposed to invest in a slew of companies and had planned to keep aside a war chest of a billion dollars for the same.
According to people with knowledge of the matter, Flipkart planned to invest in firms ranging from Swiggy, BookMyShow, and Urban Clap, among others, to build its app ecosystem hinged on its digital wallet PhonePe. Flipkart did not comment on the matter.
"Talks are still stuck in initial stages as Flipkart is still trying to close the Walmart deal. We hope to get a positive response," said the founder of one company Flipkart is in discussions with, amid Flipkart's as well as its investors SoftBank Group and Tiger Global's anxious wait for approval from the competition watchdog.
Back in Bentonville, Walmart has been trying to raise $16 billion that it needs to buy the stake in Flipkart, as it faces rising opposition from investors, shareholders and analysts.
According to the company's filings, Walmart is offering fixed and floating rate bonds in nine parts. Barclays, Citigroup, JPMorgan Chase & Co., Bank of America, HSBC Holdings and Wells Fargo are managing the bond sale.
Photograph: Reuters.