Was Adani able to clinch this loan merely as a result of his proximity to Prime Minister Narendra Modi?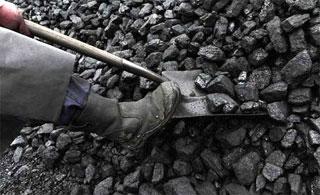 For anyone who thought Indian banks' appetite to finance big ticket infrastructure projects had dried up, the news that the State Bank of India has extended a $1 billion lifeline to finance Gautam Adani's beleaguered coal venture in Australia might have come as a big surprise.
SBI's decision, albeit subject to a 'detailed assessment of the company's mine' has raised several eyebrows, and not merely because of the array of problems the project poses with regards to environmental concerns, legality and fundamental viability.
Questions have been raised on social media also on whether Adani was able to clinch this loan merely as a result of his proximity to Prime Minister Narendra Modi, given serious doubts raised from several quarters about the prospects of this project.
Here are 5 reasons that make one question whether financing the development of Adani's Carmichael mine is in SBI's best interests:
Project Viability - A slump in coal prices to five-year lows of $70 a tonne has put the commercial viability of the project into question. The US-based Institute for Energy Economics and Financial Analysis estimated last year that the cost of production is likely to be above the global thermal coal price for the foreseeable future. Others reckon that cash cost of production roughly equals revenue currently.
Project viability risks were also reflected in Australian firm Linc Energy's decision to sell its rights to future royalties from Adani at a mere $155 mn when the net present value of the royalty stream has been estimated at A$600 million. "This implied, Adani and Linc had put a 25 per cent to 30 per cent probability on the Carmichael project going ahead" two analysts told Reuters.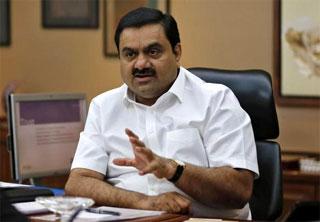 Stretched timelines, legal tussles & environmental battles have also put a question mark on whether Adani can stick to its revised 2017 timeline, despite receiving both federal and state approvals for its mine. IEEFA estimates full production will happen only by 2022 and has warned that the company could end up losing $1 billion annually if the port expansion does not proceed in accordance to the timelines the company has set out. "I think Adani will move slower with Carmichael than they say...There are many risks," an analyst with a broker in Mumbai was quoted by Reuters as saying.

One of which is legal. Despite Australia's Queensland state granting all environmental clearances to the project, the company is still battling it out with green campaigners in courts, who are arguing that dredging activities by the company pose threats to the Great Barrier Reef. This makes ruling out future litigation risks difficult.

Other banks are staying away from the project precisely because of such risks. Greenpeace had said in July that the Royal Bank of Scotland, Deutsche Bank and HSBC had distanced themselves from Adani's venture citing potential environmental damages. ABC reports that Goldman Sachs, Citigroup and JP Morgan Chase, in a pre-emptive action taken last month, have joined the bandwagon, saying they rule out funding involvement in the project located in Central Queensland's Galilee Basin. Ironically Morgan Stanley, which Adani had hired to sell a stake in Abbot Point Coal Port too has expressed concerns on the environmental impact of the project according to the Wall Street Journal.

All of this is making it difficult for Adani to secure much needed debt funding it will need for capital expenditure. The company is still negotiating with South Korean giant POSCO to secure funding, while the state government of Queensland, in what is a small spark of good news, has decided to commit short-term minority stakes in the rail and port infrastructure.

While the analysts are skeptical, the company is upbeat on raising funds in time. "People have been very sceptical about the financing of this project. As we always said, we'll keep getting this, one by one. The pieces are falling in place," Jeyakumar Janakaraj, chief executive officer of Adani Mining, told Reuters.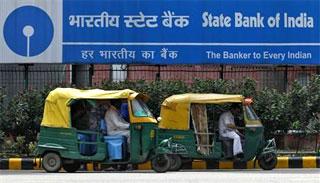 Unenviable finances and high debt could be other reasons why Adani is finding it tough to close the project financially. Despite a rally in its share price post the elections, Adani Enterprises, the recipient of the loan is suffering from high leverage and a poor interest coverage ratio. At the end of the September 2014 quarter, Adani Enterprises had total debt of around Rs 72,000 crore (Rs 720 billion) on a consolidated basis, translating into a debt to equity ratio of around 2.94:1. Adani Mining, the Australian subsidiary of Adani Enterprises which is undertaking this project is itself a company 'with $1 billion in debt, negative shareholders funds, zero revenue and high cash burn' the Sydney Morning Herald noted.

Coal Self-Sufficiency - Last but not the least, Power & Coal Minister Piyush Goyal's comments that India may be able to stop import of thermal coal in the next 3 years, though hyperbolic, seriously threaten to knock this project off balance. Adani is expected to export two thirds of the coal output from Carmichael to India and these assertions by the Union Minister along with bearish forecasts for a revival in coal prices which Tim Buckley of IEEFA described as a commodity in 'structural rather than cyclical decline' don't paint a pretty picture for what the future heralds for Adani's adventure down under.