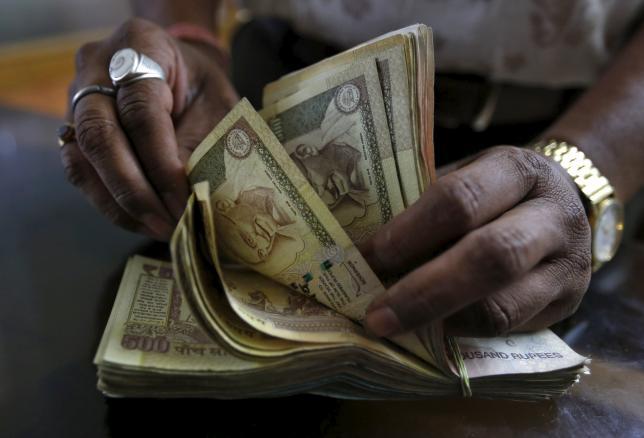 The government is committed to meet the fiscal deficit target of not exceeding 3.9 per cent of gross domestic product for 2015-16, although that of 3.5 per cent for 2016-17 looks 'challenging' unless the pace of revenue collection rises, a senior finance ministry official said on Wednesday.
Earlier this month, the official mid-year economic analysis struck a note of caution by saying there was a case for re-assessment of the medium-term fiscal consolidation road map.
This, it said, was due to additional spending due to the recommendations of the pay commission and the higher pension payout for former military personnel next year.
The revised estimate for total tax revenue is likely to be Rs 25,000 crore (Rs 250 billion) less than the budget estimate of Rs 14.5 lakh crore (Rs 14.5 trillion), the official, who did not want to be identified, told reporters.
Adding that the government was exploring options to secure higher dividend payment from state-run companies.
In the April-November period, first eight months of the financial year, indirect tax revenue was Rs 4.38 lakh crore (Rs 4.38 trillion) or 67.8 per cent of the full-year aim of Rs 6.46 lakh crore (Rs 6.46 trillion).
Direct tax revenue in that period was Rs 3.69 lakh crore (Rs 3.69 trillion) or 46.3 per cent of the full-year target.
Revenue from disinvestment might also be short of the full-year aim of Rs 69,500 crore (Rs 695 billion), by about Rs 50,000 crore (Rs 500 billion), the official said.
The government has so far raised only Rs 12,600 crore (Rs 126 billion) through disinvestment, after having budgeted at the year's start for Rs 28,500 crore (Rs 285 billion) from strategic stake sales and Rs 41,000 crore (Rs 410 billion) from selling equity in state-run companies.
It is likely to, while setting 2016-17's budget goals, estimate crude oil prices below $50 a barrel, the official added.
This financial year's budget estimate is based on $70 a barrel.
The benchmark Brent crude oil contract was trading on Wednesday at $36.99 a barrel. Low oil prices are helping push economic growth through public investment, Finance Minister Arun Jaitley said on Wednesday.
The government will include Rs 5,000 crore (Rs 50 billion) for bank recapitalisation in the next supplementary set of demands before Parliament, the official also said.
This part of Rs 70,000 crore (Rs 700 billion) of capital infusion planned over four years for government-owned banks.
Image: A man counts rupee notes. Photograph: Reuters