The cover ranges from Rs 25,000 to Rs 200,000.
Premiums start from Rs 299 and go up to Rs 2,027.
The policy can be bought until July 2020 and has a tenure of one year.
Bindisha Sarang reports.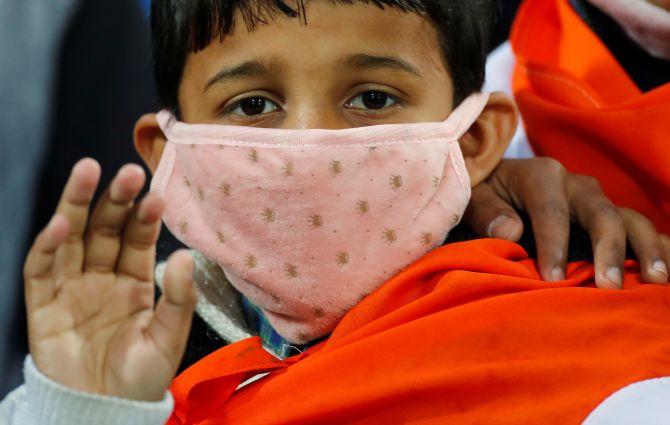 With the coronavirus death toll nearing 4,000 globally and infecting thousands of others, the Insurance Regulatory and Development Authority of India (IRDAI) has swung into action.
It has asked general insurers to provide cover for patients and also allowed specific-disease policies.
The first product has been rolled out by general insurer Digit.
Called Health Care Plus, it will cover anyone aged between 18 and 60.
The policy is simple
As Amit Chhabra, business head, health insurance, Policybazaar.com explains: "It is part of the IRDAI sandbox regulations and is a fixed-benefit health insurance policy."
The cover ranges from Rs 25,000 to Rs 200,000.
Premiums start from Rs 299 and go up to Rs 2,027.
The policy can be bought until July 2020 and has a tenure of one year.
If you test positive
Says Chhabra: "If you test positive for covid-19 at an authorised institute, like the ICMR-National Institute of Virology, the insurer will pay out the entire sum insured."
Only if you are quarantined at an authorised place for symptoms, will you get 50 per cent of the claim amount, even if you test negative later.
Says Anik Jain, co-founder and CEO, Symbo India Insurance Broking: "Most standard health insurance policies provide indemnity cover. The claim will be paid on identification of the disease. In this policy, benefit cover is available for quarantine, which is an improvement."
The catch
This policy prohibits travel to named geographies.
There should not have been any contact with suspected cases before buying it.
While there is no restriction on residence anywhere in India, the policy will not be extended to individuals or their family members if they have travelled to countries like China and Japan.
Even if you have a common cold, you will not be able to buy it.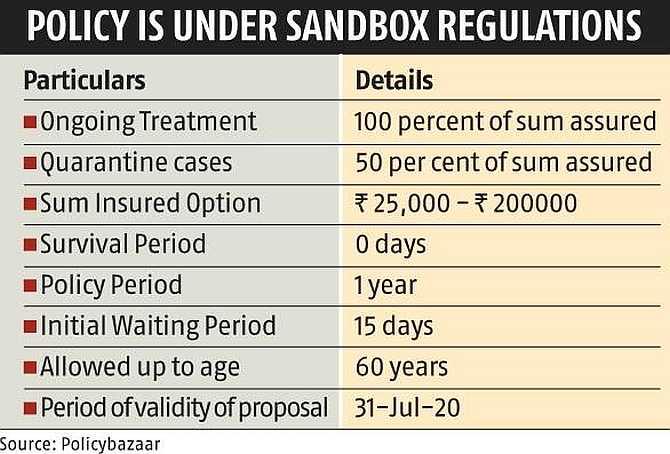 Do you have an employer or personal health cover?
If you do, then hospitalisation for coronavirus infection will be covered.
Says Jain: "Existing insurance programmes will cover hospitalisation expenses but may not cover OPD and quarantine expenses. Also, look carefully for any travel restrictions built into your insurance plan."
Even if you claim under an individual policy or group health policy, this new policy will offer cash, which proves handy.
"The premium is low. One can consider buying it, especially individuals working or travelling to crowded places or using public transport. But there are some limitations. It doesn't seem easy to get a claim, considering the exclusions. A person suffering from a common cold or any other respiratory disease will not be able to buy it," says Pankaj Mathpal, a certified financial planner.
Useful for many
If you stay in an area with a confirmed coronavirus case, remember, a disease-specific policy is cheaper than a comprehensive policy and may be purchased as a stop-gap measure.
For those who do not have any health insurance, it would be a good way to introduce themselves to the benefits of a health policy.
Since the premium is low, it may make a lot to sense to add it to your kitty against the deadly virus.
Others like retired people may consider it even if they have a proper medical insurance policy for the additional benefit, and since they are more vulnerable to the virus.