FIRs have been registered against top officials of the aviation ministry, GVK Ltd and police department on a complaint that Mumbai International Airport Ltd (MIAL) received undue benefit to the tune of hundreds of crores of rupees from the government.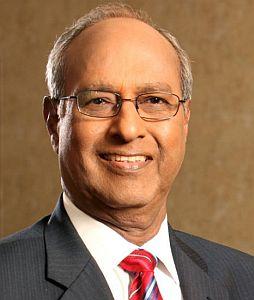 The basis of the FIRs is a report of the Comptroller and Auditor General (CAG) on the Mumbai airport modernisation project. MIAL operates the Mumbai airport.
Alok Sinha, the then chairman of Airports Authority of India (AAI), GVK Reddy, chairman of GVK Ltd, G V Sanjay Reddy, who is the managing director of the MIAL, Deputy Police Commissioner Namdev Chavan, Assistant Police Commissioner Madhukar Sankhye, Senior Inspector Rajendra Nagbhire and Inspector Vijay Sathe have been charged in an FIR filed at Airport police station here under IPC sections 468 (forgery for purpose of cheating), 420 (cheating) and 120B (criminal conspiracy), police said.
The second FIR names the four police personnel under IPC sections 166 (public servant disobeying law with intent to cause injury to any person), 217 (public servant disobeying direction of law with intent to save person from punishment or property from forfeiture) for not registering the complaint earlier.
The third FIR has been registered under the Prevention of Corruption Act against these four policemen in the same case.
A court in suburban Andheri had directed the police to register the FIRs and start a probe after the activist Vishwas Bhamburkar approached the court, said Additional Police Commissioner Milind Bharambe this evening.
Bhamburkar had approached the police last December, seeking registration of FIRs on the basis of CAG report, but police refused to entertain him, so he moved the court.
According to the CAG's draft report, MIAL, owned by a consortium led by GVK Power and Infrastructure, received undue benefit from the government. It accuses the civil aviation ministry and the AAI of failing to monitor the Mumbai airport upgradation and modernisation project effectively.
According to CAG, the project was to be completed in 2010 but was delayed by over three years, but the ministry did not levy penalty on MIAL for the delay. Further, to recover the increased cost, MIAL was allowed to levy additional usage fee from passengers.
The CAG had also castigated the government for wrongly calculating the land available, which resulted in MIAL getting an additional 126 acres. MIAL finally got 2,001 acres against the 1,875 acres it was originally meant to get, and it was able to commercially utilise 191.2 acres, about 12 acres more than originally meant, giving it undue benefit, it says.
Meanwhile, when approached for comment, MIAL spokesperson said, "Once we know the contents of the complaint, we will give a suitable response."
Sinha said he was not aware of the issue.