The Finance Ministry has asked all profit-making oil PSUs to pay a minimum 30 per cent dividend in the current financial year.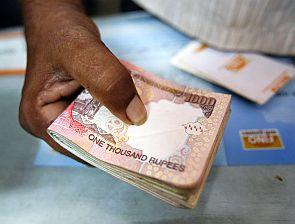 Presently, all profit-making central public sector undertakings (CPSU) are required to declare a minimum dividend on equity of 20 per cent or a minimum dividend payout of 20 per cent of post-tax profit, whichever is higher, subject to availability of disposable profits.

However, for the 14 PSUs in the oil sector, including Oil & Natural Gas Corp, Indian Oil and GAIL India, the ministry has sought a 30 per cent dividend, official sources said.

The Finance Ministry believes dividend from CPSUs is a return on investment
made by the government and it should be commensurate with profits.
"A lower than reasonable level of dividend would be construed as an implicit subsidy, which the government can ill afford, given the level of its commitments, especially in the social sector, and its obligations to meet the fiscal targets," it wrote to the Oil Ministry last month.
It asked the government nominees on the boards of profit-making CPSUs under the Oil Ministry to ensure that the state-owned firms comply with the dividend guideline for 2013-14.
The Finance Ministry said in the case of PSUs with large disposable profits or healthy cash reserves, a higher or special dividend may also be considered, they said.
ONGC, GAIL India and Oil India have declared 30 per cent dividend for the past few years.