"Growth is expected to moderate gradually in China... pick up in India, and remain broadly stable in the Asean-5 region."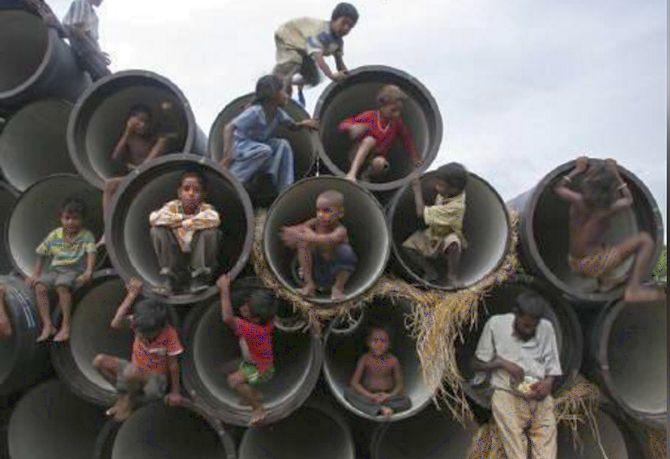 The International Monetary Fund (IMF) and the World Bank have projected India's growth to be higher than 6.5 per cent for the current financial year (2017-18), calculated by the Advance Estimates. Both the multilateral agencies pegged growth at 6.7 per cent.
The Central Statistics Office earlier this month came out with the Advance Estimates, which showed India's gross domestic product (GDP) growth would fall to 6.5 per cent in 2017-18, the lowest in the Narendra Modi government's first four years in office.
GDP growth for 2016-17 stood at 7.1 per cent.
Some economists also say that actual GDP growth will turn out to be higher than what was projected by the Advance Estimates. Aditi Nayar, principal economist with Icra, said, "We expect GDP growth to print at 6.7 per cent for FY18."
In its World Economic Outlook Update, the IMF retained India's growth projections at 7.4 per cent for the next financial year (2018-19), a tad higher than the World Bank's.
The Bank had projected India to grow 7.3 per cent for the next financial year.
As such, both the IMF and the World Bank pegged India's growth being higher than China's, which would make it the fastest-growing large economy in the world in 2018-19.
The IMF forecast China's growth to come down to 6.6 per cent in 2018, from 6.8 per cent in 2017.
The World Bank had projected China's growth at 6.4 per cent in 2018, compared to 6.8 per cent in 2017.
The IMF scaled up global economic growth by 0.2 percentage point each to 3.9 per cent each in 2018 and 2019 due to increased global growth momentum and the expected impact of the recently approved US tax policy changes.
For 2017, it estimated the global growth to strengthen to 3.7 per cent, a 0.1 percentage point higher than in 2016.
"The pickup in growth has been broad-based," it said.
The Outlook said emerging and developing Asia will grow at around 6.5 per cent over 2018–19, broadly the same pace as in 2017.
The region continues to account for over half of the world's growth.
"Growth is expected to moderate gradually in China... pick up in India, and remain broadly stable in the Asean-5 region."
Photograph: Jitendra Prakash/Reuters