'Hathras, Muradabad, Trichur, Salem, Madurai, Aligarh and Kanpur are cities where we are expecting and in some cases have seen new buyers come from.'
Pavan Lall reports.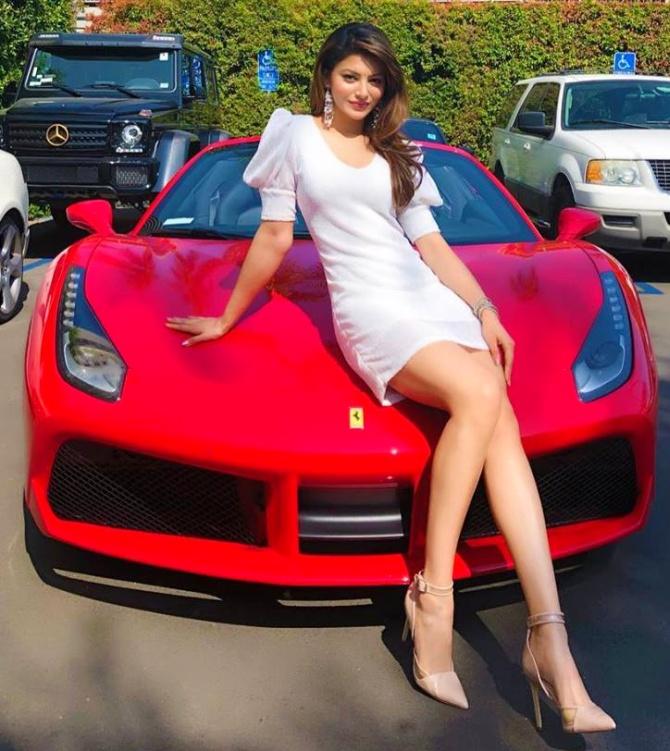 On the face of it, sports car sales and growing markets appear as if they ought to go hand in hand when an economy rises.
Italian manufacturer Ferrari built its model on a simple equation: Make one car less than the market wants, but the industry today is faced with daunting realities such as electrification, automation and shared mobility, which is why Ferrari went public after almost 80 years in 2015.
Ferrari which generates $4 billion in revenue has a market cap of $26 billion -- jaw-dropping for a firm that sells barely 9,000 cars annually.
Others in the same league that include Lamborghini and Porsche have also evolved by adding cutting edge tech, branching out into sport utility vehicles and increasing their production numbers.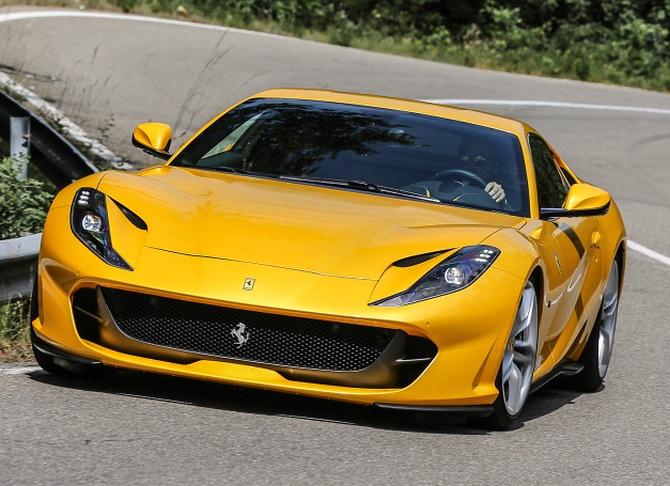 In the subcontinent, however, it's a different tale. Lamborghini leads sales with 45 cars last year, followed by Ferrari with 22.
Those sort of numbers even after both companies have been here for around a decade reflect a micro-fraction of their global sales of 5,800 and 9,000, respectively, making this one of the most challenging markets for sport cars. Even Dubai reports higher sales numbers.
In part, despite its underlying aspirational consumer push, India remains a value conscious society that is uneasy with conspicuous spending.
Sharad Agarwal, Lamborghini India's country head, says "Not a single CEO of a large listed company drives a super sports car."
That's not because they can't afford them, but high prices are sore point. Mumbai-based Ferrari dealer Sharad Kachalia points to prohibitive duty structures as being half the problem.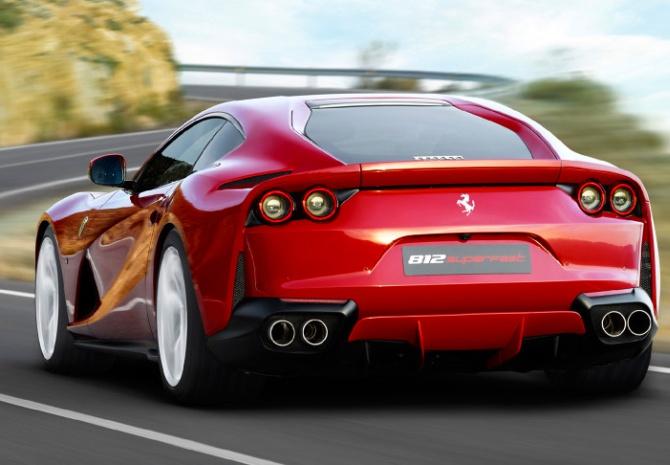 Customs duty for all luxury imports jumped from 193% to 211% in the last two years, making cars already more expensive than anywhere else in the world even more so.
Sports cars encompass multiple categories, but the Italian-origin cars Ferraris, Lamborghinis, Bugattis, typify the top of the heap in terms of positioning, price and performance, boast V8, V10 and V12 engines and are priced between Rs 3 crore and Rs 5 crore and sometimes more if they are special editions.
Price fluctuations irk customer who have paid in advance for a Lamborghini Huracan that costs Rs 3.5 crore only to be told a couple months before its scheduled delivery that the price went up by Rs 35 lakh because of new duties, Agarwal says.
True-blue supercars, which include Aston Martin, Lamborghini, Ferrari, and some select models in the Porsche line-up, collectively will account for anywhere between 70 and 100 cars a year, which by all accounts is insignificant.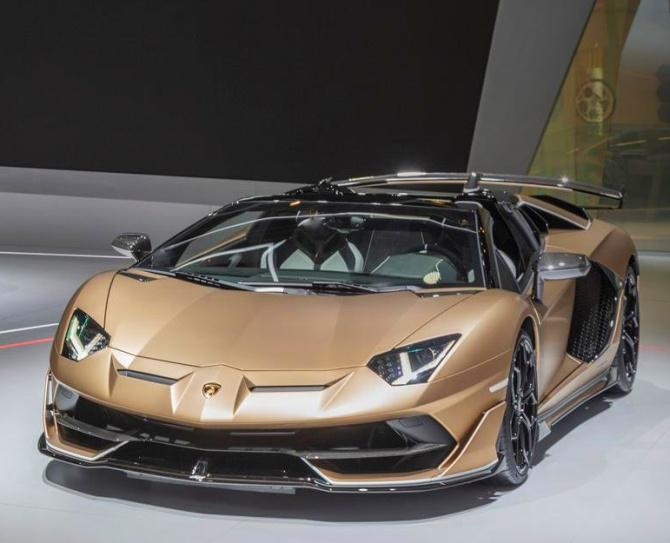 According to Agarwal, the duties are higher in China but so are sales because the auto market there is almost seven times bigger than India's
The question is: Are they profitable? According to Ferdinand Dudenhöffer, professor of automotive economics at the University of Duisberg-Essen, in Germany premium and luxury cars are commonly considered to be profitable.
'Big cars, big profits' was a slogan of the industry 40 years ago but that can also go the other way.
His research indicates that Ferrari, for example, makes 25 per cent, or on average $69,000 profit on each car, but Tesla, also a glamorous badge, loses $11,000 per electric car.
In India, inventory costs, rent of dealerships, staff salaries and tiny volumes would mean pressure on dealers' profit margins.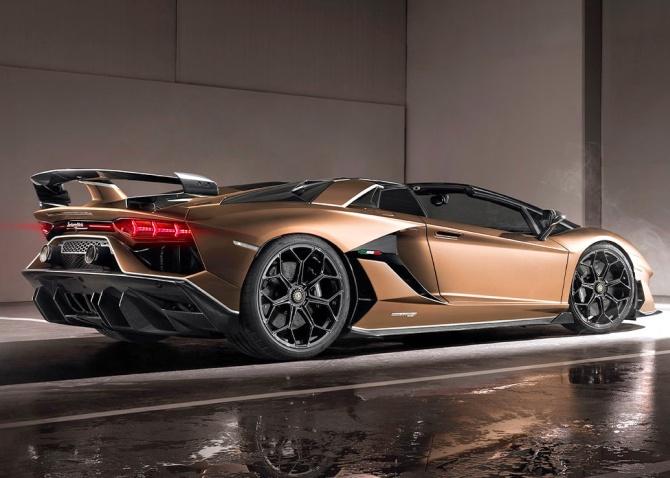 The solution? Gautam Singhania, chairman of textile firm Raymond who owns both Ferraris and Lamborghinis, encourages fraternities.
"Here, there's a need for dedicated sports car clubs for specific brands, and country heads ought to drive more activities and events for their respective brands," he says. He may have a point.
There are at least 200 owners of each brand -- Ferrari, and Lamborghini, sizeable enough for two separate clubs.
When car prices start at a quarter of a million dollars, the buyers are all millionaires and membership comes with benefits.
"Being a member of these clubs gives you exclusive status and who wouldn't want that?" Singhania asks.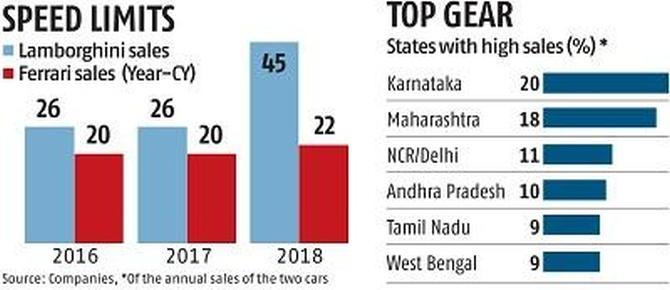 Those in the know say Lamborghini is evaluating launching an owners club worldwide with country chapters.
Which may be at least one reason why Lamborghini is looking to tap micro markets.
"Hathras, Muradabad, Trichur, Salem, Madurai, Aligarh and Kanpur are cities where we are expecting and in some cases have seen new buyers come from," Agarwal says, pointing out that he also keeps a fleet of six cars for customer drives and experiential activities year round.
A Harvard Business School case study indicates that Ferrari has got 67 licensing agreements, partnerships with sponsors ranging from Lego to Puma as well as branded products sold through stores and the Web, in addition to museums in Italy and a theme park in Abu Dhabi and Spain.
Its activities include nine different events that range from the Corso Pilota (group racing lessons) to the Cavalcade (a gathering of Ferrari owners for three days in a luxury setting) keep interest humming.
Lamborghini points to its Giro event, drive clinics and an annual Lamborghini Day in India that aims for the same.
Manoj Lulla, who owns a Ferrari and a Lamborghini, says while there are various clubs that organise drives there isn't one overarching club nationwide that brings everyone together.
"The key issue is still 200 per cent duties, hundred per cent is still something that can be rationalised but 200 percent should be rolled back," he says. "India doesn't make two-door cars so what is the government trying to protect?"
Even so, "this segment of automobiles will never die", Agarwal says, and he may be right.
For him and his peer group to thrive however, going deeper with many more tie-ups and a dedicated drivers club may be the pivot in a market as prohibitive as India.