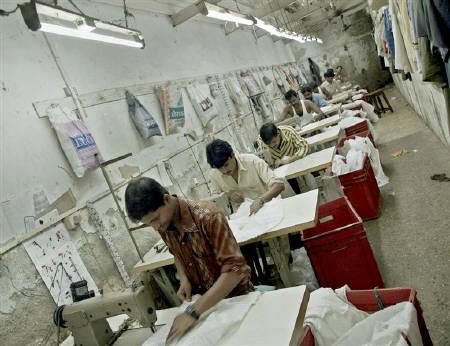 With government taking steps to improve the ease of doing business and attract foreign investments, FDI inflows into services sector grew by about 47 per cent to $2.64 billion in April-January last fiscal.
The sector, which includes banking, insurance, outsourcing, R&D, courier and technology testing, had received foreign direct investment (FDI) worth $ 1.80 billion during April-January 2013-14.
The government has announced a series of steps such as fixing timelines for approvals to improve ease of doing business in the country and to attract domestic and foreign investments.
Helped with the growth in FDI in important sector like services, overall foreign inflows in the country rose by 36 per cent to $25.52 billion during the ten months of 2014-15, according to the Department of Industrial Policy and Promotion (DIPP).
The amount was $18.74 billion in the year-ago period. The services sector contributes over 60 per cent to India's GDP.
In 2012-13, foreign investment in services had fallen to $4.83 billion from $5.21 billion in 2011-12. FDI in the sector accounts for 18 per cent of the country's total foreign investment inflows.
The government is also focusing on enhancing services exports. It is organising a global services exhibition in April.
The other sectors where inflows have recorded growth are: telecom ($2.83 billion), automobile ($2.04 billion) and power ($ 612 million).
Government has raised the FDI cap in insurance sector to 49 per cent from 26 per cent.
The policy was also relaxed in other sectors such as defence, railways and medical devices.
Foreign investments are considered crucial for India, which needs around $1 trillion over five years to 2017 for overhauling its infrastructure sector such as ports, airports and highways to boost growth.
A strong inflow of foreign investments will help improve the country's balance of payments situation and strengthen the rupee value against other global currencies, especially the US dollar.
© Copyright 2023 PTI. All rights reserved. Republication or redistribution of PTI content, including by framing or similar means, is expressly prohibited without the prior written consent.