The Planning Commission on Tuesday said the government does not hold the view that FDI in multi-brand retail is necessary to control the price rise.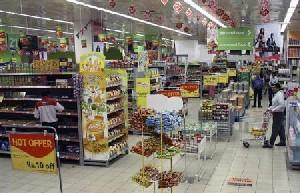 "I don't think that it is government's view that the present inflation cannot be brought under control without FDI in multi-brand retail. We can bring inflation under control," Planning Commission Deputy Chairman Montek Singh Ahluwalia said.

He was speaking at the Annual General Meeting of industry body Ficci here.

The government has been toying with the idea of opening the sector for foreign direct investment (FDI).

The industry ministry's discussion paper on liberalising the multi-brand retail argues that foreign investment in the sector could help tame inflation.

Permitting foreign investment in food-based retailing is likely to ensure adequate flow of capital into the country and its productive use, in a manner likely to promote the welfare of all sections of society, particularly farmers and consumers, the paper said.

India's retail sector is dominated by mom & pop stores (kirana shops). Inflation, particularly in the food segment, has become a cause of serious concern for the government.

Food inflation, which had touched 18.32 per cent in end-December, has moderated to 11.49 per cent in mid-February.
However, prices of vegetables, especially onion, and protein- based items continued to remain costly. At present 100 per cent FDI is allowed in cash and carry wholesale trading, while it is prohibited in multi-brand retail.

Up to 51 per cent FDI has been allowed in single-brand retail since 2006. "Government is not ruling out FDI in multi-brand retail. We have said that it is a sensitive area. Many ministries have supported it. This is viewed as sensitive area," Ahluwalia said.

Allaying fears over small stores losing their business, Ahluwalia said, "If economy grows by over 9 per cent the size of the retail sector would be doubled in 7 years. People in India are looking for jobs in organised retail sector and not in Kirana shops."

India's retail sector that has been anticipating some good news on allowing FDI in the multi-brand segment is left disappointed after Budget 2011-12 as Finance Minister Pranab Mukherjee made no mention of it in his speech.

Multi-brand global retail giants like Wal-Mart, Metro and Tesco have shown interest to invest in the segment in the country.