For IT services companies, ESG (environmental, social, and corporate governance) metrics are becoming a crucial component in winning deals as clients are considering sustainability a top priority and are keen to work with partners who are on the same page.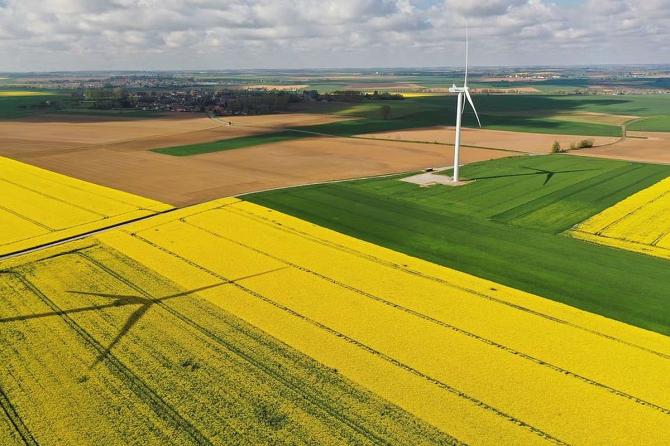 "Sustainability is becoming an important part of the client's evaluation.
"There is a tremendous focus across the world on sustainability, and it is becoming one of the top five business priorities.
"Organisations cannot become sustainable in isolation unless they have a complete ecosystem, including their partners, who are also sustainable.
"It is also becoming increasingly relevant for end-users," said D D Mishra, senior director analyst, Gartner.
In a recent Gartner survey, more than half the end-users indicated that sustainability is a "must-have criterion" in the selection of service providers.
vEnd-users are also willing to pay extra to providers who can prove their strong sustainability commitment.
Infosys has been at the forefront of the ESG movement and became carbon neutral in 2020 -- 30 years ahead of the timeline set by the Paris Agreement.
"Today, we incorporate environmental considerations into everything that we do, as we power the journey towards a sustainable world for all," the company said in its annual report.
About 58 per cent of electricity for Infosys's India operations comes from renewable sources. As part of its ESG Vision 2030, Infosys has committed to maintaining carbon neutrality across Scope 1, 2 and 3 emissions, every year.
As an extension of the same vision, it aims to achieve 45 per cent female representation in its workforce by 2030.
In FY23, Infosys had 1,35,355 women, making 39.4 per cent of total workforce.
By 2030, Wipro aims to use 100 per cent renewable energy for its electricity requirements in India, and progress towards 100 per cent electric mobility for its transport operations.
It has committed to achieving net-zero greenhouse gas emissions by 2040, in line with the Paris Agreement (which calls for 2050 as the deadline to reach net-zero target), and set interim targets of nearly 60 per cent reduction in greenhouse gas emissions by 2030 compared to 2017.
In the past 24 months, Wipro has increased the number of women leaders from 7.3 per cent to 17.3 per cent.
As on March 31, 2023, Wipro's workforce comprised of 36.4 per cent women.
"Focus on ESG parameters will continue to be a driver for differentiation.
"Clients expect providers to not only meet the global standards on ESG, but also help the client make progress on their ESG goals across key focuses, such as climate change, diversity and inclusion, corporate governance, and cybersecurity," Wipro said in its latest annual report.
Tata Consultancy Services (TCS) brought down its absolute carbon footprint across Scope 1 and Scope 2 emissions by 71 per cent over the base year of 2016, meeting its target two years ahead of time.
This, according to TCS, was despite the increased electricity consumption in FY23 from employees' return to office.
According to TCS's latest annual report, renewable energy sources today make up 55 per cent of total compared with 7.25 per cent in 2016.
As of FY23, women comprised 35.7 per cent of TCS's workforce.
Today, clients scrutinise ESG metrics more than ever.
"How clients evaluate IT vendors' ESG robustness has undergone a tectonic shift over the past few years. Simply having a compliance-focused approach, say, to corporate social responsibility, does not cut muster.
"Clients want to partner with values-driven tech companies that can demonstrate tangible impact around ESG metrics, such as carbon footprint, diversity and inclusion, and data privacy," said Nitin Bhatt, India technology sector leader, EY.
Analysts believe Indian service providers have not been able to keep pace with their global counterparts in terms of ESG and need to up their game.
"Though the commitment to sustainability has been there, Indian providers may have missed the bus.
"To be fair, we see they have certifications, standards, ecosystems, solutions, etc. that can match their global competitors, but they have failed to change their operating model around sustainability.
"It appears that their commitment is more towards creating visibility for gaining mindshare.
"If Indian providers fail to recognise this soon, it may be too late.
"We need to see the connection at the senior management level towards this concept and commitment to consider sustainability over profits," added Mishra of Gartner.