There was virtually no incremental equity investment by Tata Sons during Mistry's first two years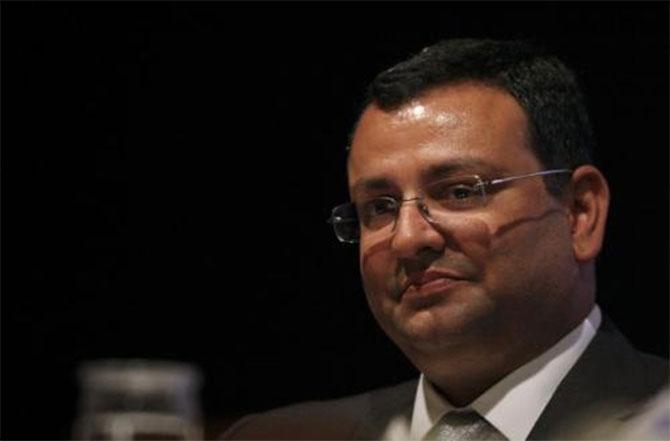 Cyrus Mistry ran Tata Sons with a tight fist - at least, that's what data suggest.
Under Mistry's tenure, Tata Sons slowed down its direct equity support to various group operating companies, and several group companies in need of funds had to raise resources from the market or by way of sale of assets.
And, whenever Tata Sons chipped in with additional funding for financially struggling companies, such as Indian Hotels and Tata Teleservices, the money didn't come cheap.
Tata Sons' cumulative equity investment in the group's listed and unlisted companies grew at a compounded annual growth rate (CAGR) of 5.4 per cent in the three years ended FY16. There was virtually no incremental equity investment by Tata Sons during Mistry's first two years.
At the end of FY16, Tata Sons' cumulative equity investment in various listed and unlisted group companies was around Rs 49,000 crore (Rs 490 billion). Besides, the holding company had nearly Rs 5,000 crore (Rs 50 billion) worth of investment in debentures and preference shares of group companies, bulk of which took place in the past three years. Mistry took over the chairmanship of Tata Sons in December 2012.
In comparison, Tata Sons' equity investment in various group operating companies such as Tata Steel, Tata Motors, Tata Power, Tata Chemicals, Tata Teleservices and Indian Hotels, among others, grew at a CAGR of 16 per cent during the last five years of Ratan Tata's tenure.
The holding company's total exposure to group companies jumped from Rs 19,830 crore (Rs 198 billion) in FY08 to Rs 41,712 crore (Rs 417.12 billion) at the end of FY13.
These are gross figures and don't include the provisions for the diminution in the value of investments.
Mistry might have pulled the plug from incremental equity investment in operating companies despite a boom in profitability of Tata Sons during his tenure. Tata Sons' net profit nearly tripled in two years from Rs 3,713 crore (Rs 37.13 billion) in FY13 to Rs 9,062 crore (Rs 90.62 billion) in FY15, thanks to higher dividend income from Tata Consultancy Services.
However, in FY16, profits were down due to a cut in dividend by TCS.
Mistry used this profit bonanza to muscle up Tata Sons' balance sheet. In the process, Tata Sons became virtually debt-free for the first time in a decade. Tata Sons' net debt-to-equity ratio is estimated to have declined to 0.19 in FY16 from 0.30 in FY13.
This is not to suggest that Mistry stopped funding group companies, but he made it expensive for them to raise incremental capital from the parent. This was especially true of financially struggling and cash-guzzling businesses.
For example, Tata Sons invested a total of around Rs 3,500 crore (Rs 35 billion) in loss-making Tata Teleservices during FY14 and FY15.
But, this came in the form of preference shares that needed to be serviced immediately unlike ordinary shares.
Tata Teleservices raised a further Rs 1,000 crore (Rs 10 billion) by way of preference shares from its parent in the last financial year. Prior to this, the company raised equity capital from its parent only through ordinary shares.
As the name suggests, preference shares entitled its holder to a fixed dividend (or coupon) that takes preference over the dividend payment to ordinary shareholders.
Dividend payment on ordinary shares is not mandatory and it is a matter of a company's policy. Similarly, Tata Sons invested Rs 434 crore (Rs 4.34 billion) in Indian Hotels in FY15 by way of non-convertible debentures - a quasi-debt instrument.
Debentures carry a fixed interest rate, but are not secured against an asset unlike debt instruments. Tata Realty and Infrastructure, an unlisted company, also raised Rs 250 crore (Rs 2.5 billion) by way of debenture from its parent in FY15.
In comparison, Tata Sons pumped in nearly Rs 6,000 crore (Rs 60 billion) worth of fresh equity in Tata Motors, Tata Communications and Indian Hotels in FY16.
Analysts say Tata Sons' new funding strategy could have been difficult for the CEOs of the financially struggling companies, who were used to a steady infusion of equity capital from the parent. For example, Indian Hotels has raised equity capital on five occasions since 2008.
"Mistry's focus on profitability and financial sustainability could be the reason behind a slew of assets sale and divestment of various Tata companies in recent years. The move may not have gone down well inside the Bombay House," says an analyst.
Some of the Tata companies, which have sold assets in the recent past include Indian Hotels, Tata Power, Tata Chemicals, Tata Steel and Tata Communications.
Photograph: Amit Dave/Reuters