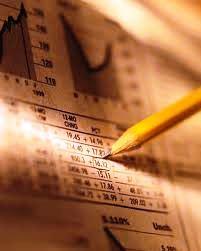 Worried over instances of fraudulent withdrawal of Provident Fund money, the retirement fund body EPFO has directed its field staff to remain vigilant while processing the claims specially with regard to closed firms.

"All the field offices are requested to keep special watch and remain alert while processing the claims specially pertaining to closed establishment or establishment in respect of whom remittance have not been received for years.

"The instructions given in the matter of inoperative accounts should be followed strictly," a recent official order said.

Inoperative accounts are those accounts where contributions are not made for more than 36 months.

The Employees Provident Fund Organisation has stopped crediting interest in these inoperative accounts.

These accounts have around Rs 16,000 crore (Rs 160 billion).

"The investigation has revealed that the fraud was committed mainly in respect of those establishments where remittances had not been received for many years, records not updated and the establishment had not submitted
statutory returns.
"Further no pre-coverage or post-coverage inspections were carried out of the firms and no claims were received or settled since long," it said.
Elaborating the modus operandi of such claims, the order stated, "the fraudsters had submitted forged or fabricated returns, specimen signature cards and thereafter submitted fictitious claims in the name of original members or non members.
"Instances have also come into notice where returns were submitted after submission of claims."
According to the official order, the claims were settled by putting pressures on the dealing hands by all possible means and in all these cases the amount settled had been sent through NEFT in the bank accounts opened with forged identity.
The body said it found that the major cause of such fraud had been the non-inspection of establishments and acceptance of forged statutory returns, particularly specimen signature card of authorised signatory, 'blindly' without putting them to verification.
A senior official explained that these fictitious claims are mainly inoperative accounts and from the organisations where the contribution were not made for many years.