Engineering and construction major Punj Lloyd on Monday said it has entered into a pact with Malaysia's Hopetech, an automated revenue collection solution provider, for electronic tolling on highways and setting up of a Central Toll Clearing House (CTCH) in India.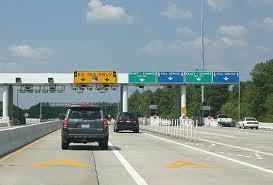 The memorandum of understanding (MoU) was signed in Kuala Lumpur, Malaysia.      The MoU will offer "Electronic Toll Collection, a technology that allows electronic payment of highway tolls through vehicle-to-roadside communication technologies.

It performs an electronic monetary transaction between a vehicle passing through a toll plaza and the toll collection agency," the company said in a statement.

This technology can replace manual toll collection at toll booths and allow automated transactions enabling seamless travel by road users along National Highways, while states can also collect transit taxes through this system, it said.

Besides, a central toll clearing house (CTCH) would be set up to develop and operate a pre-paid account that will provide seamless integration of payment at all electronic toll booths, it said.

In addition, the CTCH will manage the financial transactions relating to toll collection like recharging, toll debiting etc.

President and CEO, Buildings & Infrastructure, Punj Lloyd Group, SS Raju said on the agreement, "Hopetech's expertise in providing a wide spectrum of automated toll revenue collection systems, and road telematics will complement our capabilities to execute toll road projects and will open up new opportunities for us."

CEO, Hopetech, Zainalhanif Zulkifli, said the agreement "would also position Hopetech to reap the opportunities offered in India as its infrastructure spending is estimated at $1.7 trillion spread over a decade."

Hopetech Sdn Bhd's core business is providing solutions for toll and fare ticketing system adopting the latest state of the art revenue collection solutions.

The Punj Lloyd Group is a diversified conglomerate offering engineering, procurement and construction services in energy and infrastructure.