Production of eight infrastructure sectors recorded an almost flat growth rate of 6 per cent in February as against 5.9 per cent in the same month last year, according to official data released on Friday.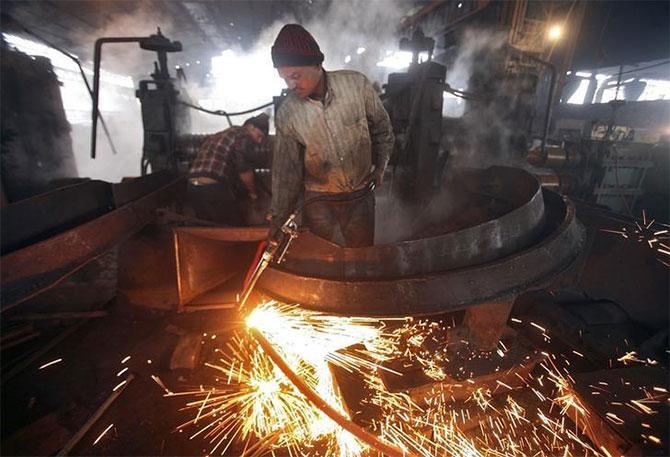 The growth in February is lowest in the last three months.
The output of core sectors had increased by 8.9 per cent in January 2023 and 7 per cent in December 2022.
It was 5.7 per cent in November 2022.
Barring crude oil, all the segments posted an increase in production.
Crude oil output contracted by 4.9 per cent in February.
The growth rate of eight infrastructure sectors -- coal, crude oil, natural gas, refinery products, fertilisers, steel, cement and electricity -- stood at 7.8 per cent in April-February this fiscal as against 11.1 per cent during the same period last fiscal.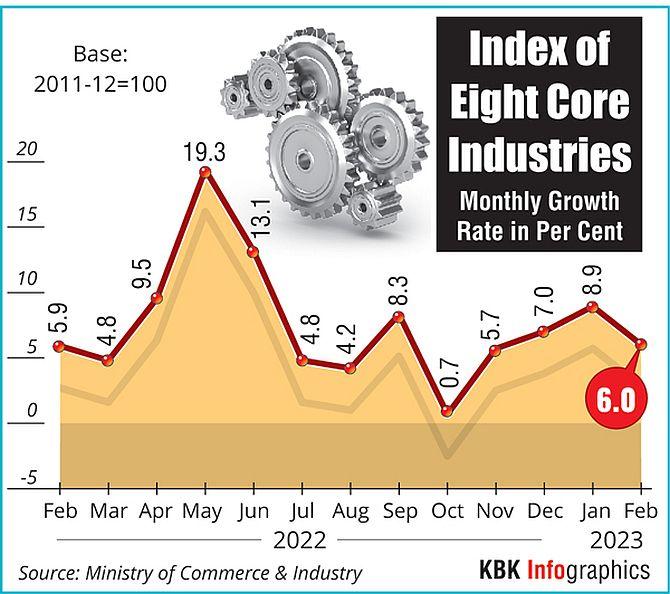 Core sector or key infrastructure industries, which have a 40.27 per cent weight in the overall index of industrial production (IIP), would have a bearing on industrial production data for the month.
The ministry said that the production of fertilizers, coal, electricity, cement, steel, refinery products and natural gas increased in February 2023 over the corresponding month of last year.
Coal production increased by 8.5 per cent in February.
Fertilizers output too rose by 22.2 per cent.
However, growth rate in the output of natural gas and refinery products have slowed down in the month under review.