The government, Jaitley said, is committed to detecting and preventing generation of black money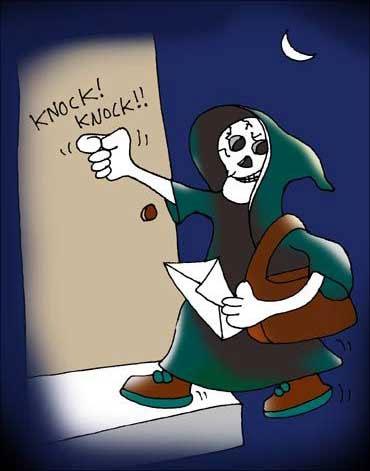 Enforcement Directorate (ED) has launched investigation in 43 cases of offshore accounts, including those from the HSBC list and from an earlier ICIJ expose, Finance Minister Arun Jaitley said on Monday.
The comments came on a day when Jaitley announced a multi-agency probe into a new expose by ICIJ (International Consortium of Investigative Journalists) about offshore tax haven holdings of Indians and other nationals.
Giving details of the action taken by the government following such exposes on earlier occasions, Jaitley said ED has initiated probe in 23 cases of HSBC and 20 cases of the ICIJ expose.
Based on information about 700 Indians provided by ICIJ in 2013, the revenue department identified 434 persons, of which 184 admitted to their dealings with off-shore entities.
"The government authorities have detected credit in the undisclosed foreign accounts of such Indian persons in excess of Rs 2,000 crore (Rs 20 billion). Fifty-two prosecution complaints under the provision of the I-T Act have been filed against offenders so far," Jaitley said.
With regard to HSBC accounts, the government in 2011 had received information from the French government about 628 Indians holding bank accounts in Switzerland.
"Out of 628 cases, 214 were found not actionable on account of no balance or being non-residents or being non-traceable. Out of the remaining cases, assessments have been completed in 390 cases in which undisclosed income of Rs 5,018 crore (Rs 50.18 billion) and tax demand of Rs 4,584 crore (Rs 45.84 billion) has been raised," Jaitley said.
Also, the concealment penalty of Rs 1,213 crore (Rs 12.13 billion) has been levied in 157 cases. Besides, 154 prosecution complaints have been filed in HSBC cases, he said.
The government, Jaitley said, is committed to detecting and preventing generation of black money.
"India is also concerned that there are countries in the world which are being used as tax havens because of which all other countries of the world suffer loss of tax," he added.
The minister said the recent initiative of Base Erosion and Profit Shifting (BEPS) will help India and other countries in checking this practice of tax avoidance through such tax havens.
Illustration: Uttam Ghosh/Rediff.com